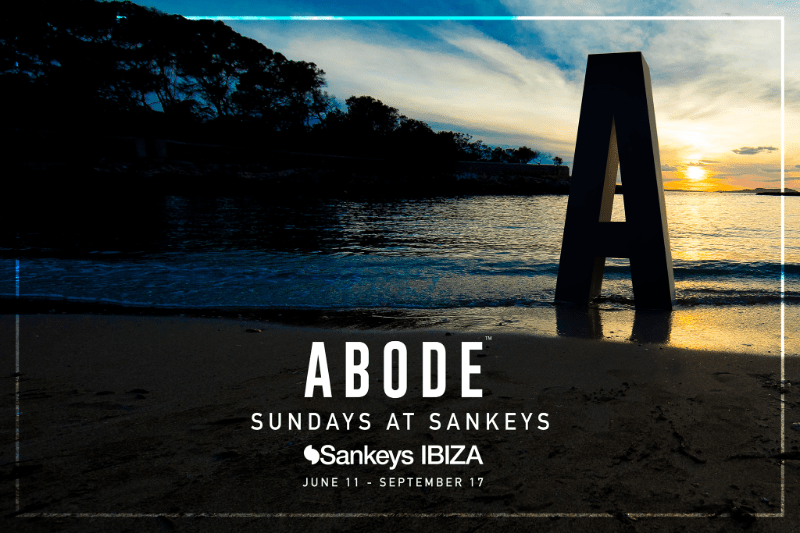 Abode Return Triumphant To Takeover Sundays At Sankeys Ibiza
From domestic breakthrough to world-beating brand, London-bred ABODE announce their return toSankeys Ibiza this coming season from June 11th. Along with a slew of achievements since last Summer, recently capped with selling out London's cavernous Printworks, being moved to the Sunday slot is testament to a success story that is accelerating still. ABODE are now promoted to centre-stage of a prestigious schedule, in the past filled by the revered VIVA.
Finding an affinity with Sankeys as a club straight out of both basement and British culture, ABODE have made a home from home at the – likewise subversive – venue. Residents represent rising stars of the UK circuit, insurgent sounds recollecting true 'rave' through each DJ's energy and eclecticism. Fronting a close-knit crew are fan favourites Ellie Cocks, GW Harrison and Jimmy Switch – ABODE originals holding broad experience of both the British and White Isles in common.
ABODE made a statement from Sankeys last season with lineups including legend the likes of Sonny Fodera, Yousef, Huxley, Secondcity, Oliver Dollar and more, from the highest tier and lowest levels of the house and techno underground. This Summer, with latest inductees Jack Swift and Devstar on board, they are set to once again throw shade from the shadows.

http://www.aboderecords.com/
https://www.facebook.com/ABODErecords/
JUNE 11TH – SEPTEMBER 17TH
LINEUP TBA FEATURING RESIDENTS
ELLIE COCKS / GW HARRISON / JIMMY SWITCH
JACK SWIFT / DEVSTAR / ARTIKAL
WILL TAYLOR / LINDSEY MATTHEWS