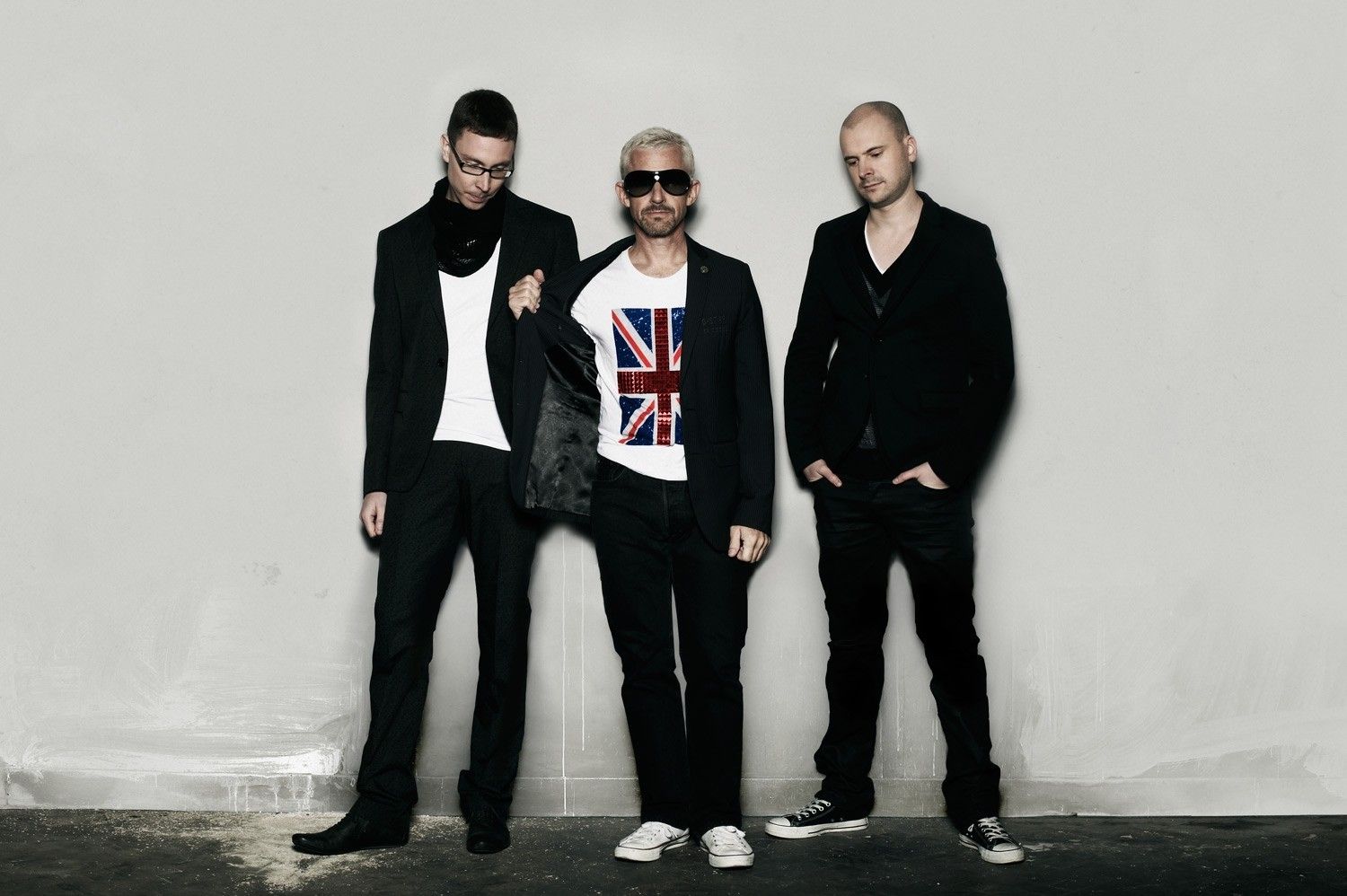 Above & Beyond Announce Google Hangout & Guide To ABGT050 Broadcast
Ahead of their biggest London show to date, Group Therapy 50 (ABGT050) at Alexandra Palace on 26th October, Above & Beyond will host their first ever Google+ hangout on Friday 25th October at 7pm BST. Tony, Jono and Paavo will be answering live questions from 5 competition winners, followed by questions submitted by fans via social networks. Fans wanting to take part can do so by tweeting questions to @AboveandBeyond or by posting them on Google+, using the hashtag #MYABGT050.
On Saturday 26th October, fans wishing to listen to and interact with the show online should head to aboveandbeyond.nu/abgt050 during the 6-hour live broadcast, which runs from 9pm-3am BST (2am GMT*) on Saturday 26th October.
aboveandbeyond.nu/abgt050 is the hub for exclusive content and messages from Above & Beyond and from fans around the world. Fans can join the conversation by using the hashtag #ABGT050 on Twitter, Facebook, Instagram, Google+, Tumblr and Pinterest to contribute messages, track requests, shout outs, photos and videos. You can also leave a voicemail on the official Group Therapy Answerphone on Skype (grouptherapyradio).
With the sold-out show taking place at the 10,000 capacity Alexandra Palace, Jono, Tony and Paavo will be joined by Russian prodigy Arty, unique American talent Andrew Bayer, legendary Anjunabeats artist Boom Jinx from Norway and Israel's progressive king Guy J. Jody Wisternoff is on warm up duties at the venue from 7pm, before the live broadcast begins at 9pm.
Celebrating 50 shows of their Group Therapy radio show (and their 500th radio show to date), Group Therapy 050 in London will be the latest in a long line of twitter-trending marathon radio events from Above & Beyond. With the radio show going out to over 20 million people each week, previous live broadcasts have illuminated legendary global venues such as LA's Hollywood Palladium, the Forum de Beyrouth in Beirut and the Jayamahal Palace in Bangalore, India.
The UK's biggest electronic music trio recently completed two sold-out acoustic shows at LA's Greek Theatre, where they were joined on stage by Sonny Moore aka Skrillex for the closing night. With LA stars such as Azealia Banks in the crowd, the two sold-out Greek Theatre shows represent another landmark success for the pioneering British act.
A film of Above & Beyond's recent acoustic performance at London's Porchester Hall will be released alongside an acoustic studio album in early 2014. The film was made in partnership with VICE's Thump channel.
WHAT TIME DOES #ABGT050 START FOR YOU?
London: 21.00 BST – 03.00 BST / 02.00 GMT
New York: 16.00 – 23.00
LA: 13.00 – 19.00
Singapore: 04.00 – 10.00
Sydney: 07.00 – 13.00
Beirut: 23.00 – 05.00
Bangalore: 01.30 – 07.30
Moscow: 00.00 – 06.00
Cape Town: 22.00 – 04.00
Buenos Aires: 17.00 – 23.00
*please note that the clocks change and go back by 1 hour in the UK overnight on Saturday 26th / Sunday 27th October from British Summer Time (BST) to Greenwich Mean Time (GMT). #ABGT050 will finish at 3am BST, 2am GMT.