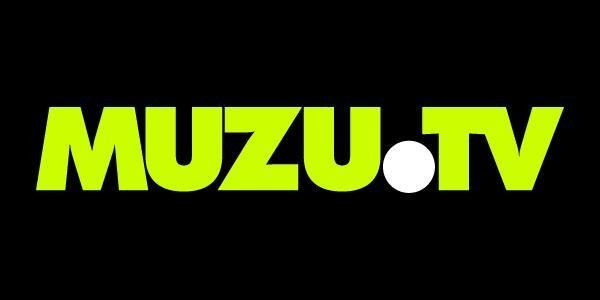 MUZU.TV's APP IS THE LEADING MUSIC PLATFORM FOR SMART TV's
MUZU.TV is now available as an app on Smart TV devices from all leading manufacturers. The music platform is the first provider catering to all Smart TV devices in the UK and across Europe, bringing a modern twist to music television.
The MUZU.TV app is now available on Samsung, Sony, LG, Panasonic, Google TV, Ikea TV, Loewe, Sharp, Vestel, Grundig, Phillips and Toshiba devices. Additionally, the MUZU.TV App is also available on Microsoft's Xbox & Windows 8 platform and the Technisat set-top box.
The Free to use Smart TV app has been designed to meet the demands of a new multi-screen generation of music television viewers. It offers on-demand, high quality videos and the ability for users to watch their own music video playlists or rely on ones created by the editorial team at MUZU.TV
The MUZU.TV app allows users to take advantage of 2nd screen use by porting the playlists you create on the www.muzu.tv website onto your Smart TV or Xbox through the application. The audience can enjoy the latest new music video releases, topical playlists streamed in, or chose from over 150,000 videos in high-quality video on demand
There is a huge selection to watch on MUZU.TV – over 150,000 videos, which makes MUZU.TV the platform with the largest collection of official music videos on the Web and Smart TVs. MUZU.TV is the only service which includes music videos from all major labels, many independent labels & music related videos from content partners like Freemantle Media, NME, Official Charts, ITN.
The international music video service, with the largest legal catalogue on the web, is now available on over 15 of the world's largest Smart TV manufacturers
Music video-on-demand: the app from MUZU.TV brings a new, interactive world of music videos to the living room
Adam Stanley, UK Country Manager says:
"Already, we have over 50% of video streams coming via our Smart TV and Xbox devices, so increasing our reach to the full Smart TV audience is a huge step forward. The MUZU.TV app is designed to meet the needs of the multi-screen, modern music video fan. Users can now consume music videos in the living room as a lean-back experience – by watching their own playlists (or ours) both created from a huge catalogue. We also make it possible to watch music videos on-demand catering to those wanting a lean-forward experience.