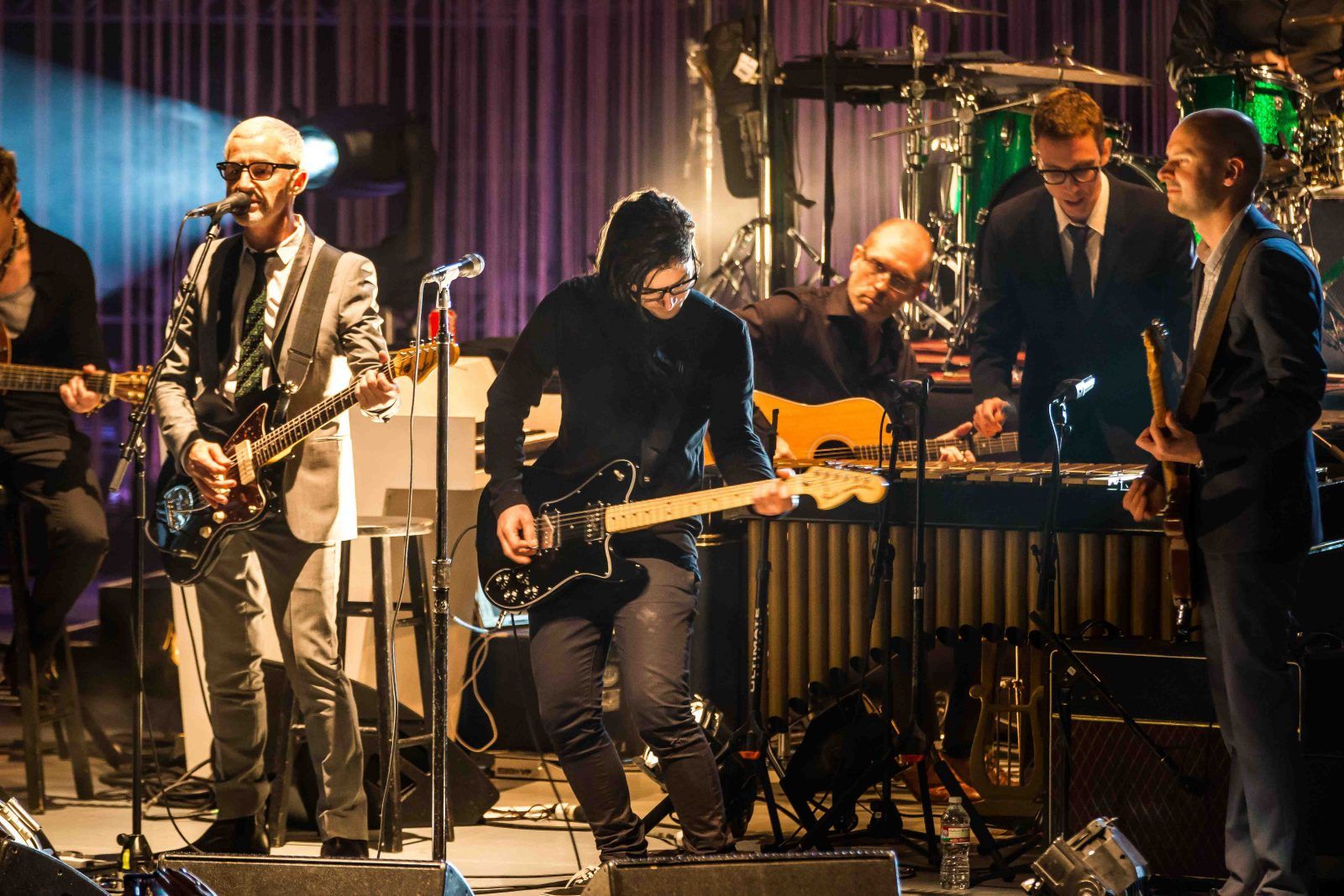 Above & Beyond joined on stage by Skrillex at LA's legendary Greek Theatre
The UK's biggest electronic music trio – Above & Beyond – were joined on stage by Sonny Moore aka Skrillex for Sunday night's groundbreaking acoustic show at LA's Greek Theatre.

Having attended the first of the two sold-out shows at the legendary venue, EDM star and former From First To Last band member, Skrillex, loved it so much that he accepted Above & Beyond's invitation to join them on stage for the second night's performance of Above & Beyond's "Black Room Boy".
With LA stars such as Azealia Banks in the crowd, the two sold-out Greek Theatre shows represent a landmark success for the pioneering British act, and will be followed by their sold-out DJ show at London's Alexandra Palace on 26th October.