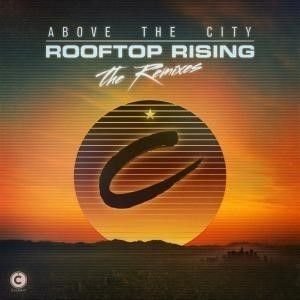 Above The City: Rooftop Rising
Back in 2009, exactly five Marches ago, Culprit began its journey. 5 years of existence is a significant mark for a label and worthy of some introspection. With its new release, The Los Angeles-based label celebrates one of its most recognisable elements, The Standard Hotel Rooftop, the site of the label's signature parties for the past 6 years: It's been more that just a location – the rooftop has become the essential ingredient of Culprit's philosophy.
Inspiring a successful three-part compilation series, 'Above the City,' which has united some of the best young production talent around, the series has showcased a particular brand of warm summer-time sound, modern yet timeless. Each remix is a Culprit debut for all of the remixers. Yet, each of them is part of the extended group of friends of the label, a like-minded tight-knit collective.
BACKGROUND
The label picked a marquee song off each 'Above the City' installment to be remixed and rounded out the package with Culprit rooftop's certifiable anthem, jozif's 'Standard Rising.' Inspired and written specifically for Culprit's rooftop party series, 'Standard Rising's' inclusion was inevitable.
London's Francesca Lombardo has also been part of Culprit's party schemes – she lands a deep nocturnal flair to her rework, playing with the 2012′ original's catchy vocal refrain.
Leeds' PBR Streetgang have been guests at one of the Standard rooftop parties and jumped at the chance to be part of this package. Their upbeat bassline-driven take on 2011′ Lula Circus hit sparkles and shimmies.
Daniel Bortz has long been an inspiration – and a target remixer – for the label. The organic, steady build of his remake refreshes the 'Above the City' series biggest hit – Dirty Channels 'On the Way'.
Signal Flow are PillowTalk's Mikey Tello and LA's own Ray Zuniga. They boys take a smooth, deeply musical route enlisting the inimitable Greg Paulus (of No Regular Play) on trumpet.