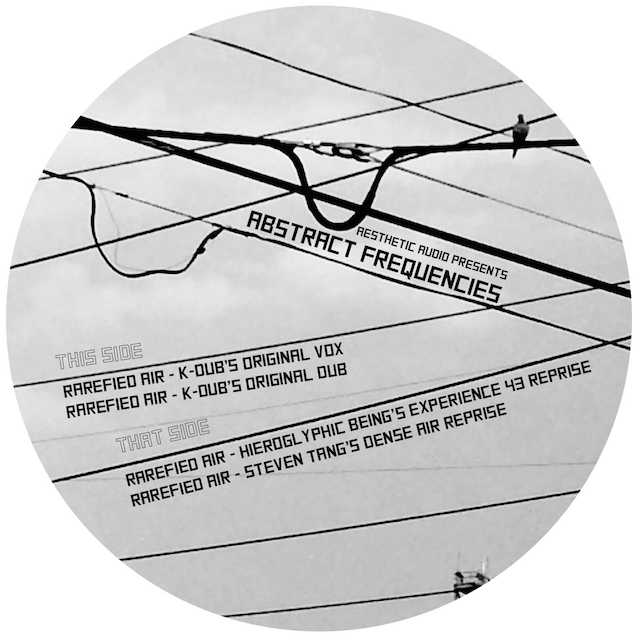 Keith Worthy - Abstract Frequencies
Detroit's Keith Worthy returns to his Aesthetic Audio imprint with a split EP featuring Hieroglyphic Being and Steven Tang.
When not captaining his renowned Aesthetic Audio imprint, where he released his debut solo album 'The Price of Non-Conformance', Keith Worthy has released on imprints such as Third Ear, Still Music, A Harmless Deed and Sistrum Recordings.
Joining him on the release are two other reputable underground producers: Chicago's Jamal Moss aka Hieroglyphic Being (Mathematics label boss) and Berlin-based Hong Kong native Steven Tang (Emphasis Records founder who dropped his 'Disconnect To Connect' LP on Smallville).
Ghostly synths inaugurate Keith Worthy's 'Rarified Air' originals before a spoken vocal beckons echoing atmospherics and tantalising nuances. Hieroglyphic Being's 'Experience 43 Mix' then warps the original into a cacophony of rugged percussion and enchanted melodies, before Steven Tang concludes the package with his deep and mesmerising 'Dense Air Mix'.
Keith Worthy 'Abstract Frequencies' (Rarified Air Mixes) drops on Aesthetic Audio on June 27th 2016.
Tracklist:
Rarified Air (Keith Worthy's Original Mix)
Rarified Air (Keith Worthy's Original Dub)
Rarified Air (Hieroglyphic Being's Experience 43 Mix)
Rarified Air (Steven Tang's Dense Air Mix)
www.aestheticaudioworld.com
www.facebook.com/Aesthetic-Audio-LLC-198181106891111
www.soundcloud.com/aesthetic-audio
www.discogs.com/label/82394-Aesthetic-Audio
www.residentadvisor.net/dj/keithworthy