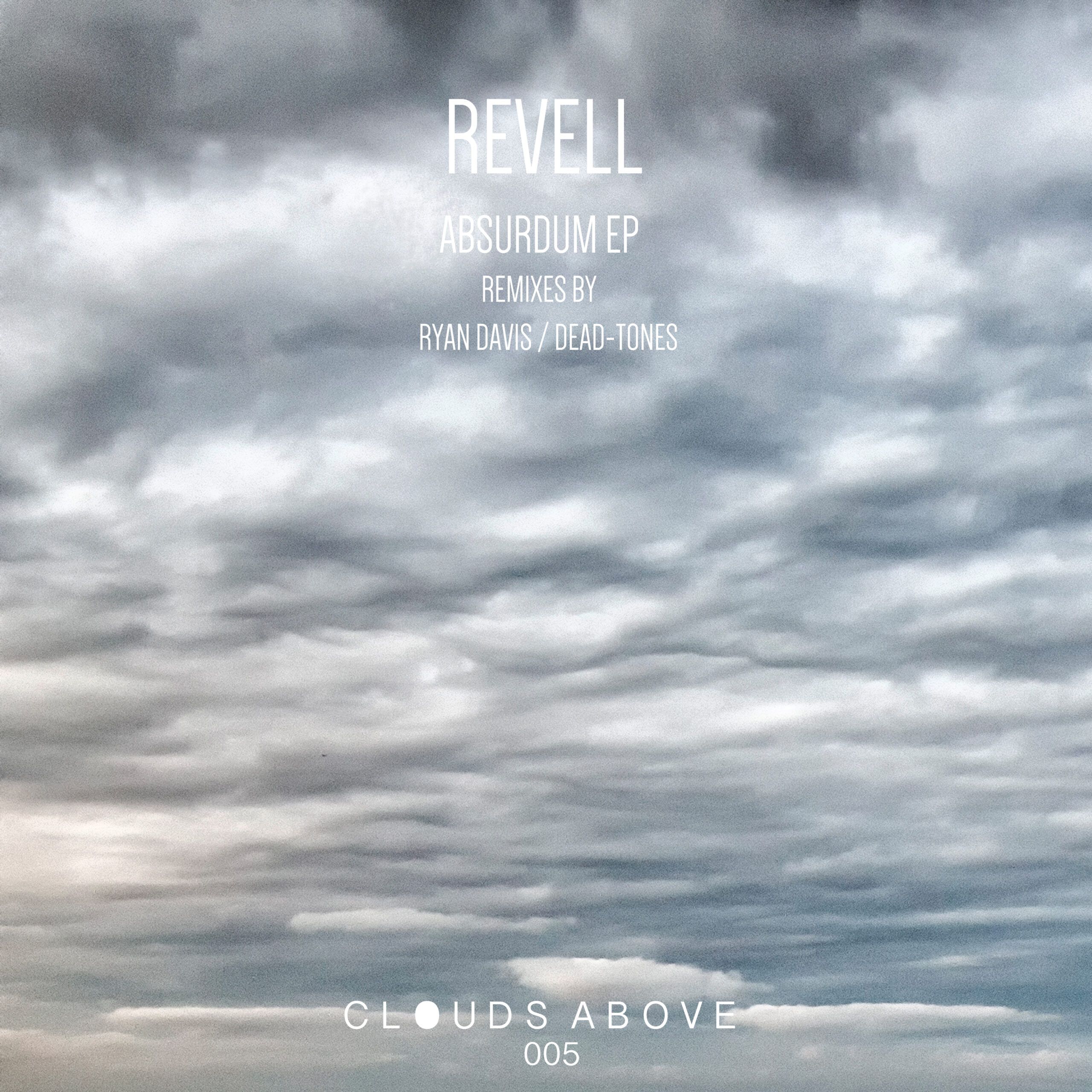 Revell - Absurdum (Incl. Ryan Davis & Dead Tones Remix)
Mid April will see Clouds Above label head Revell release 'Absurdum', comprising one original cut and remixes from Ryan Davis and Dead-Tones.
London's Glen Revell, better known as simply Revell launched the Clouds Above imprint in early 2015 and across its now five releases has garnered early support for the label from Maya Jane Coles, Sidney Charles, Pezzner and Deepchild. Here though we see Revell take the reins with his own work for the first time on the imprint, making for a welcome addition to the blossoming catalogue.
The orginal mix of 'Absurdum' kicks things off and sees Revell deliver a low-slung arpeggio fuelled seven-minute number with sweeping pad melodies, chugging square wave bass hits and multilayered snaking synth leads subtly unfolding and retracting throughout. Traumschallplatten's Ryan Davis then steps up to rework 'Absurdum' next, delivering a typically unique interpretation laden with atmospheric field recordings, mesmeric melodies, intricate sound design and stripped-back rhythms all produced with the finesse and understated charm found is all of his productions.
The package is then rounded off with a remix from French Lebanese, LA based producer Dead-Tones who lays the focus on glitched out vocal stutters, rumbling sub bass and plucked string melodies, once again creating something hypnotic and entrancing.
Revell's 'Absurdum' is out on Clouds Above 18th April 2016.
Tracklist
Absurdum
Absurdum (Ryan Davis Subconscious Mind Rework)
Absurdum (Dead-Tones Remix)