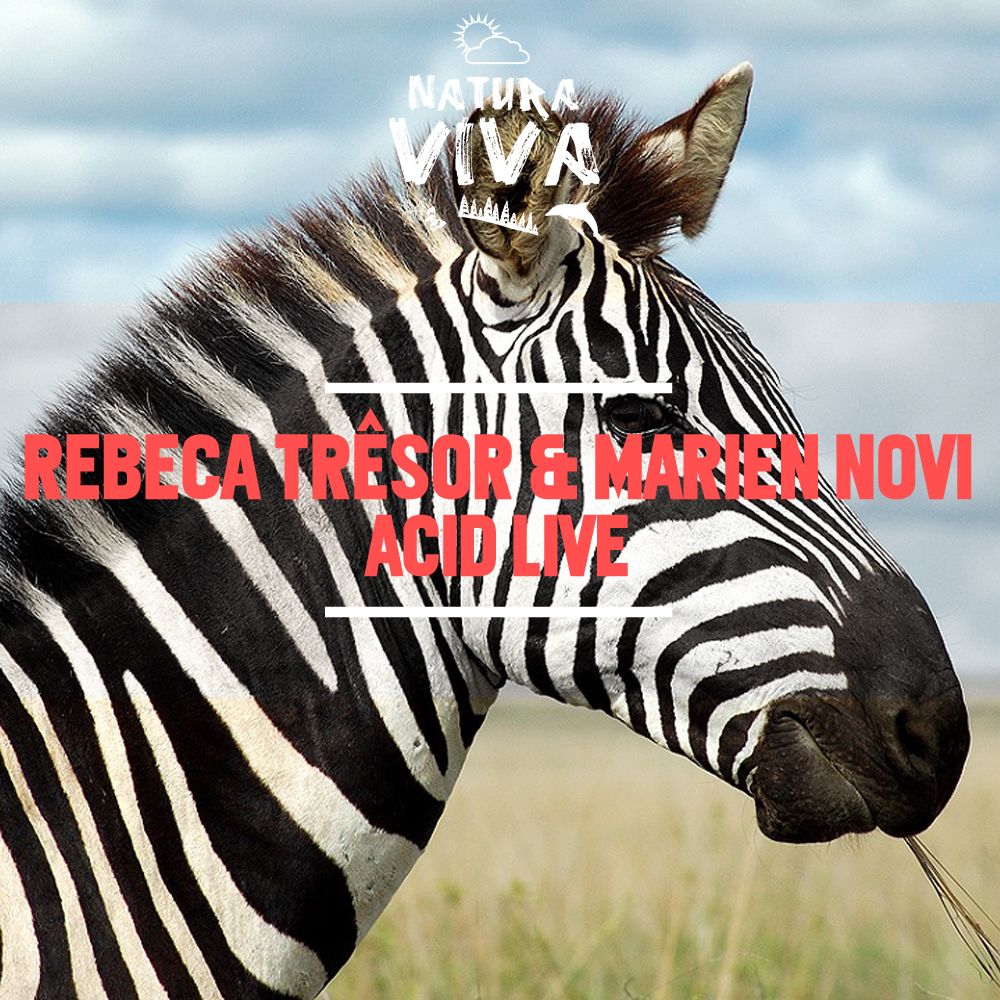 Rebeca Trêsor & Marien Novi - Acid Live
"Acid Live", new EP by Rebeca Trêsor in collaboration with Marien Novi, is available on the italian label Natura Viva.
Rebeca Trêsor burst into the national scene with a balanced combination of quality, emotion and strenght and a particular way of living the electronic sound. An attitude that has led her to dominate the dj booths in clubs such as Fete Discoteque, Spook, Kapital, Wonder, Mae West, Sanpapa and Tatel, becoming on her way one of the most outstanding national artists, as proven by her nomination by the Vicious Music Awards on 2017.
Marien Novi, on her behalf, has an unstoppable trajectory as a DJ, as seen by her beginning in big clubs in Granada, her following move to Ibiza and her definitive leap to cities such as Dubai, Moscow, Milan, Morocco, Qatar and Doha, residences included. Now, the artist from Granada is fully focused on reaching the same success in her role as a producer with releases on Prison Entertainment and Samui Recordings.
Rebeca Trêsor and Marien Novi joined their talents and all their abilities in the past, and although they decided to focus on their solo career, once in a while they lock themselves up in the studio to give us gems, such as this new project. "Acid Live" EP, released on the italian labelNatura Viva, has three original tracks: "Acid Love", "Voices" and "Indication" that are pure Techno in its most Underground meaning and that are an authentic energy recharge to the listeners who are possessed little by little by their essence to make them vibrate with strength.
"Acid Live" EP is available from Monday 6th of November on Natura Viva.