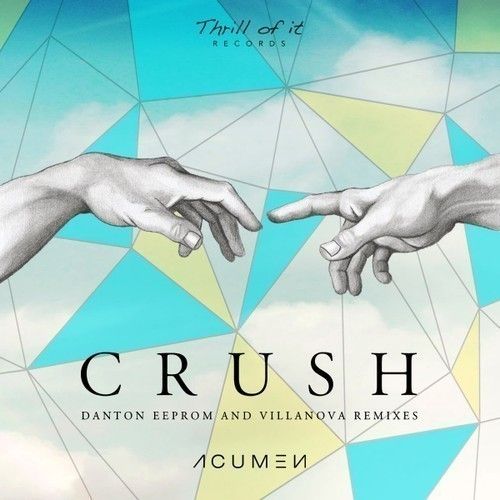 Acumen – Crush
Antoine 'Acumen' Garcin has always held a propensity for considered dancefloor textures. For his latest release, however, the French label owner goes one better still, as he introduces us to his new label, Thrill of It. The label's first release comes thanks to the label head himself and is a beguiling three-tracker that hints at great times ahead for both the artist and the label.
As Acumen himself says; "Thrill of It is a label that stands for emotions and special feelings on the dancefloor. It's important to us that our music stands out from the crowd – we don't want to release just rolling, peak-time tech-house. We want to make music that leaves a lasting impression." Well, with regards to the Crush EP, it's safe to say that it's very much mission accomplished.
First up on the EP is Acumen's original, a water-tight melding of sounds that's imbued with a raw and rough-around-the-edges aesthetic. The heavy kicks lend the track the momentum, but it's the menacing bassline, the casio chords and the wicked vocal stabs that lift it higher still. Danton Eeprom then steps up to the plate with his emotion led remix of the latter. Full of melancholic facets and various other zippy nuances, it wraps the listener in a warm embrace that you won't want to let go of.
Acumen's second original is "Follow Yourself", a sprightly gem that earns its stripes thanks to a potent array of drums and an unlikely sample in the form of Baz Luhrmann's "Sunscreen". Seeing us out the gate is French duo Villanova, a duo who've made some impression recently thanks to their always spirited take on house music. Their take on "Follow Yourself" sees them continue their purple patch with a cheeky, pitched-back interpretation that's off-kilter but most definitely refreshing. One gets the feeling that Acumen & co. are just getting started.