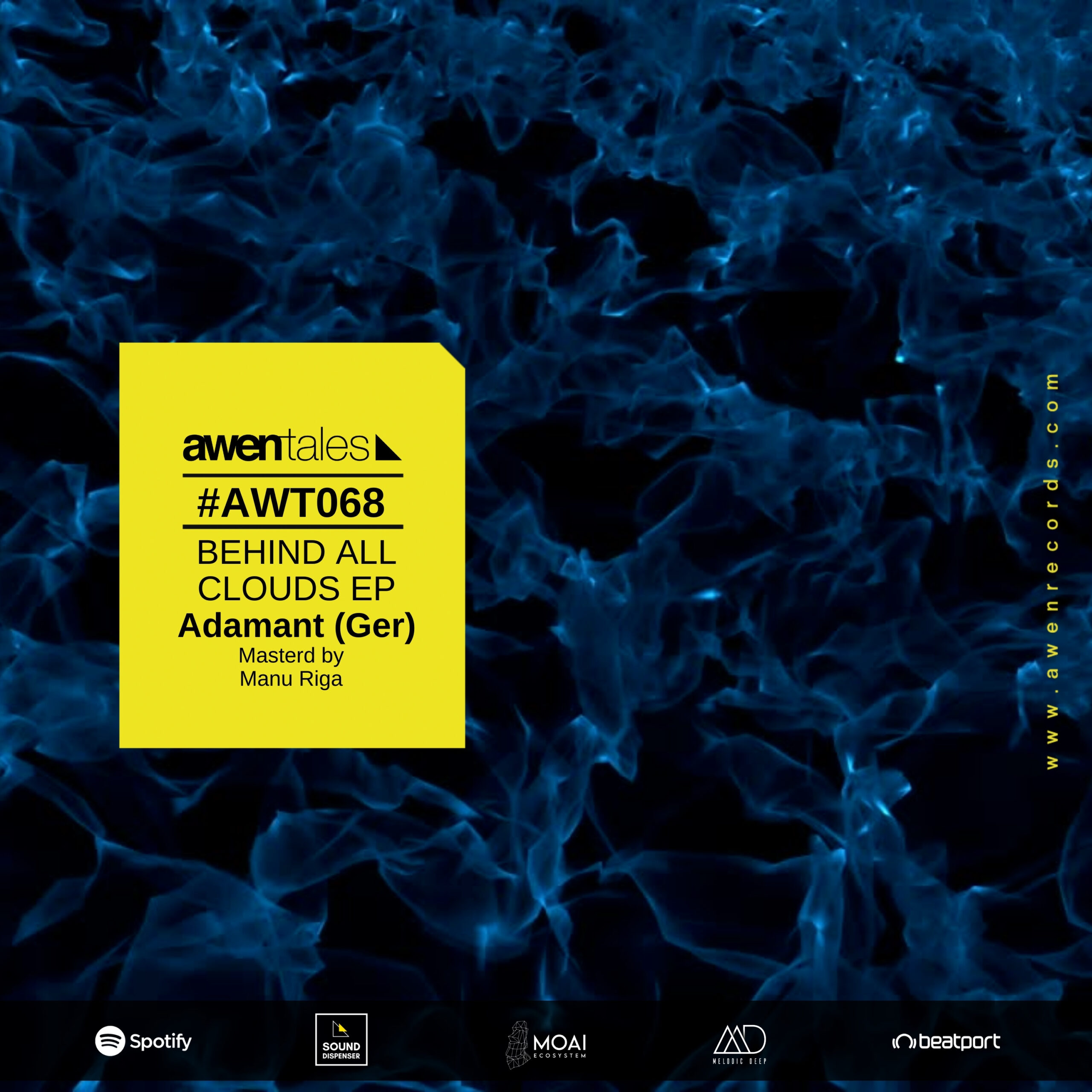 Adamant (Ger) – Behind all Clouds EP / Awen Tales
Adamant (Ger) – Behind all Clouds EP                                                                                                                                             available now on Beatport / Spotify and other shops and streaming portals.
Press Info:
In the reference number sixty-eight of the Spanish label Awen Tales, we find "Behind All Clouds" Adamant (Ger) newest Ep.The German-Turkish duo, created this EP and many other new tracks in the last months of these ups and downs, blockades, closures and all these restrictions that come along with the situation we are living.
The EP tells a story of feelings and thoughts coming true, and the producers are sure that "Behind all clouds" that this situation brings with it – and we all need to make these last few months a reality – this will soon be over.
We hope that everyone is "Floating in the Lights" and dancing together like never before, will capture these moments and feelings. Stand firm, when all this strange time is over and we can go back to our more or less normal lives again. This moment when we can all share this moment together again…
We can't wait for it to come
————————————