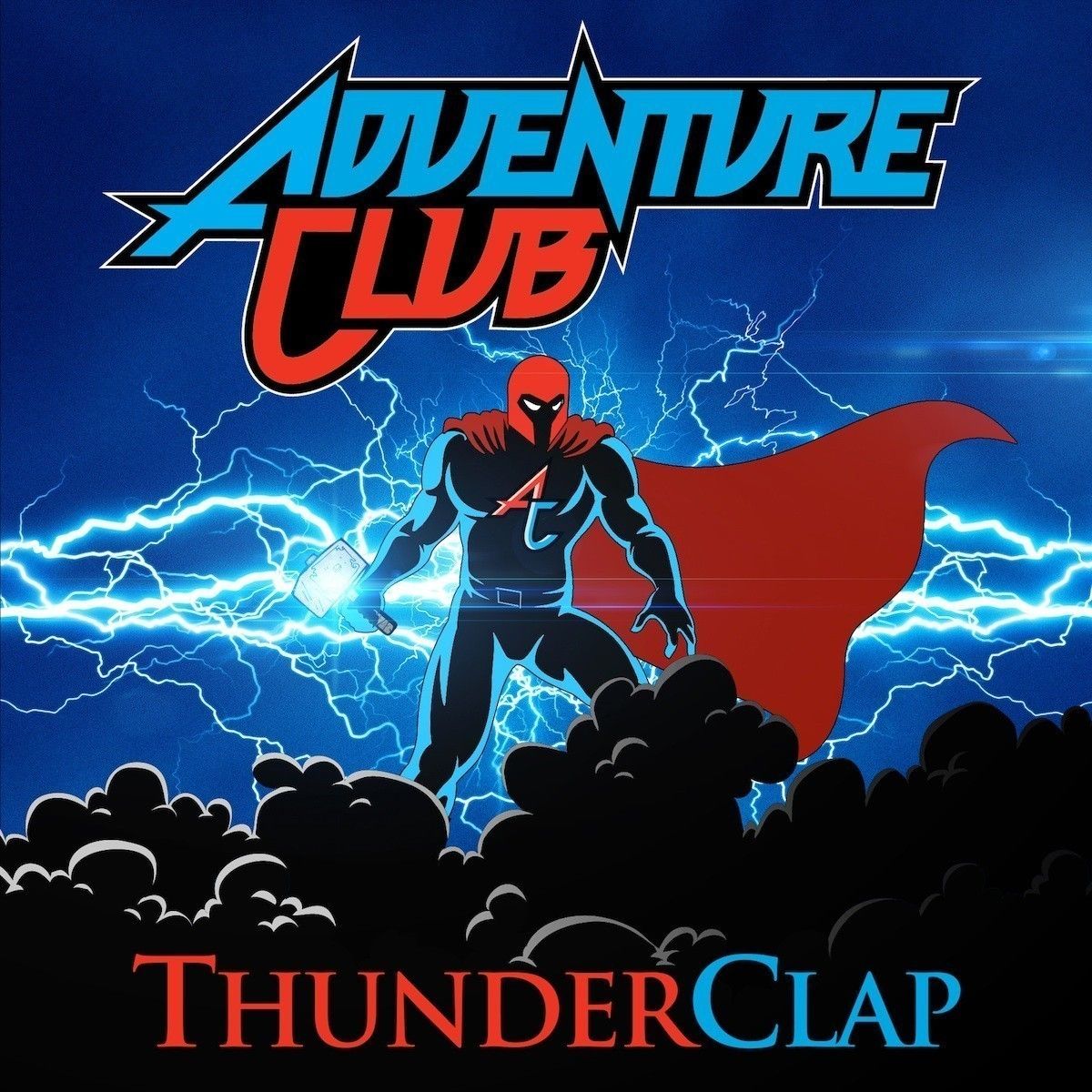 Adventure Club – Thunderclap
Attention all Heroes. Montreal's Adventure Club are set to unveil their brand new EP, "Calling All Heroes – Part 1", on 22nd October via BMG. This four-song collection – which includes the critically applauded new single "Gold" featuring Yuna – sees the Canadian duo of Christian Srigley and Leighton Callou transform bass music with whirling synths, shimmering melodies and elegantly crafted soundscapes.

"Gold" has properly paved the way for the EP. After premiering on Billboard.com, the song drew an array of critical acclaim. Waxhole wrote, "There's a reason they're flying high and carrying the banner for this melodic dubstep movement," Dancing Astronaut called it "as blissful as ever," and EDM Tunes declared, "This is just another gem from the skyrocketing superstars that are Adventure Club." The single is available on iTunes now.
Elsewhere on "Calling All Heroes – Part 1", the pair team up with The Kite String Tangle for the aptly titled "Wonder," while "Crash" and "Thunderclap" further expand their wondrous and wild world. "Thunderclap" is available to buy now ahead of the full EP release on 22nd October and is streaming in full on Adventure Club's soundcloud here.
To support the EP, Adventure Club will embark on their month-and-a-half-long, full-production headlining "Superheroes Anonymous Tour" encompassing 30-plus dates across North America. The tour, which launches 2nd November in Montreal, is themed after their popular Superheroes Anonymous mix series, the third installment of which is now available at http://www.soundcloud.com/AdventureClubDubstep Other markets included on the tour are Boston, Richmond, Charlotte, New Orleans, Dallas, Austin, San Francisco, Eugene, Portland and Minneapolis, with new dates added in Washington, D.C. and Chicago. The new production will be powered by 75000 watts and encompass 77 LED panels. DVBBS, Dallas K and Hunter Siegel will support on the entire tour. Tickets for all dates are on sale now at www.superheroesanonymoustour.com and www.superheroes.wantickets.com.
The confirmed track listing for "Calling All Heroes – Part 1" is:
1. Gold [Featuring Yuna]2. Wonder [Featuring The Kite String Tangle]3. Crash
4. Thunderclap
.
For more information on Adventure Club, please visit:
http://www.soundcloud.com/AdventureClubDubstep
https://www.youtube.com/AdventureClubDubstep
http://www.twitter.com/adventuredub