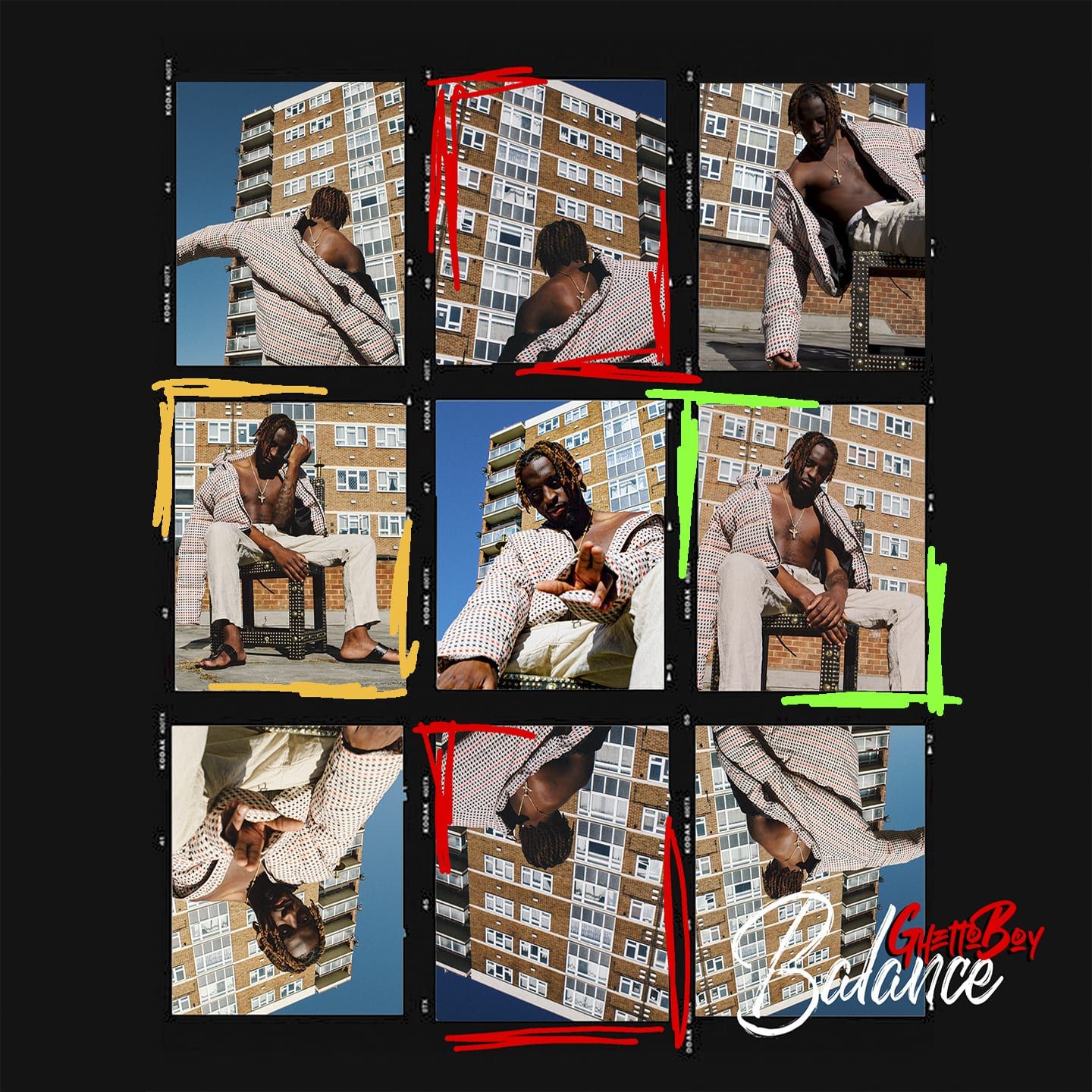 Afrobeats prospect Ghetto Boy unveils slick new single 'Balance'
London-born artist Ghetto Boy has dropped new single 'Balance', out 4th October via A4WARD.
Based between Accra and Hackney, The Ghanaian delivers a slick, measured dose of Afrobeats on 'Balance'. It's a vibe that ideally complements lyrics that stress the importance of living a balanced life, with an air of confidence and maturity present throughout. The track's official video, set to be unveiled shortly after the single release, sees Ghetto Boy staying true to his roots as he dances enthusiastically with friends.  
"'Balance' is the dancers' favorite," Ghetto Boy explains. "Funky/Afro vibes mixed with gh piggin rap. About the girl that underestimates you 'til she sees you in the club, spraying money."
'Balance' follows on from the acclaimed 'Je', a single that has gained support from a diverse range of publications, including Dummy Mag, Okay Africa, Chop Daily, I House EU and The Hype Magazine. Both tracks will feature on forthcoming EP 'Me vs You', an exciting and pivotal project for Ghettoboy, honouring his home continent and portraying his determination to steer the narrative by imprinting his background onto his music.
The 'You' within the title of the EP refers to Ghetto Boy's listeners and the type of music the industry expect, while the 'Me' represents his conviction to remain true to himself and his heritage. The seven tracks on the record are not your average, run-of-the-mill Afrobeats songs but a sophisticated and meticulously constructed medley of what can be better described as Afrofusion and highlife sounds, with the dialect being either Akan (the principal native tongue of his home country Ghana) or broken English.
Born to a Cameroonian mother and Ghanaian father and described as the 'Prince of the Afrobeats scene', his 2017 debut single 'Under Lover', became a viral sensation and propelled him to prominence, sparking a global dance routine in the process.
Both the success of this track and his insatiable desire for success has taken Ghetto Boy all over the world, from headlining a show in Germany, performing with Mr Eazi in Sweden and touring Europe at the end of 2018, while he has also appeared as a guest for DJ Abrantee, Afro B and Tim Westwood on Capital Xtra.
A mature, coming-of-age single, 'Balance' is evidence of a young artist in possession of all the attributes necessary to make it to the top.
To find out more about Ghettoboy, go to: