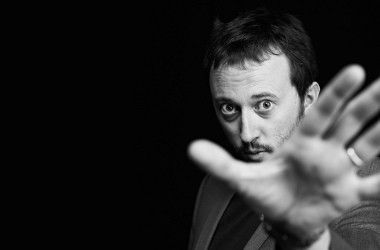 Agoria release Rinse FM Mix
This new Agoria Rinse FM show was recorded while in London prior to Plastic People performance 8th June 13.
Check soundcloud for his new live mix from Verboten New York
Agoria RINSE FM 2013 06 08 by AGORIA
Le Sucre, a new club in association with Nuits Sonores (of which Agoria is co-founder) in his home town of Lyon is set to open over summer 2013. Agoria and Laurent Garnier have worked together with the cultural ministry and various parties to create a special rooftop venue that marks the maturity of France's electronic music scene.
One year ago, Courrèges Music appointed Agoria as their artistic director and now he provides the soundtrack for their first music CD. The selection features internationally renowned artists who are part of Courrèges Music history, such as David Lynch, Agoria himself, Four Tet, Rone, Mohini Geisweiller and Marie Madeleine.
Listen to the compilation:
Sélection COURREGES MUSIC (Teaser) by Courreges Music
Agoria Tour Dates
22/06 — FORMS, Bruxelles
28/06 — FORMS, Solidays, Paris
29/06 — FORMS, Rock island, Marseille
30/06 — We love Space, ibiza
06/07 — Astropolis, Brest
09/07 — Le Sucre, Lyon
14/07 — FORMS, Musilac, Aix les Bains
18/07 — Francofolies, Spa
20/07 — Butten Westen Festival, Westerpark Amsterdam (day)
20/07 — Fuse on the Beach, Brussels (night)
25/07 — MEG, Montreal
26/07 — Miami
27/07 — Stage One, New York
04/08 — FORMS, Nuits Secretes, France
09/08 — Neopop Festival, Portugal
11/08 — We love space, Ibiza
22/08 — HI Beach, Nice
23/08 — Flying Circus, Sankeys, Ibiza
24/08 — Budapest tbc
28/08 — Pratersauna, Vienne
01/09 — Munich
08/09 — Picnick Electronik, Barcelona
08/09 — We love Space, ibiza
14/09 — Wire festival, Tokyo
18/09 — Full moon party, Shangaï tbc
19/09 — Full moon party, Beijing tbc
27/09 — Drift, Nijmegen
29/09 — We love Space, Ibiza
18/10 — ADE, Melkweg, Amsterdam