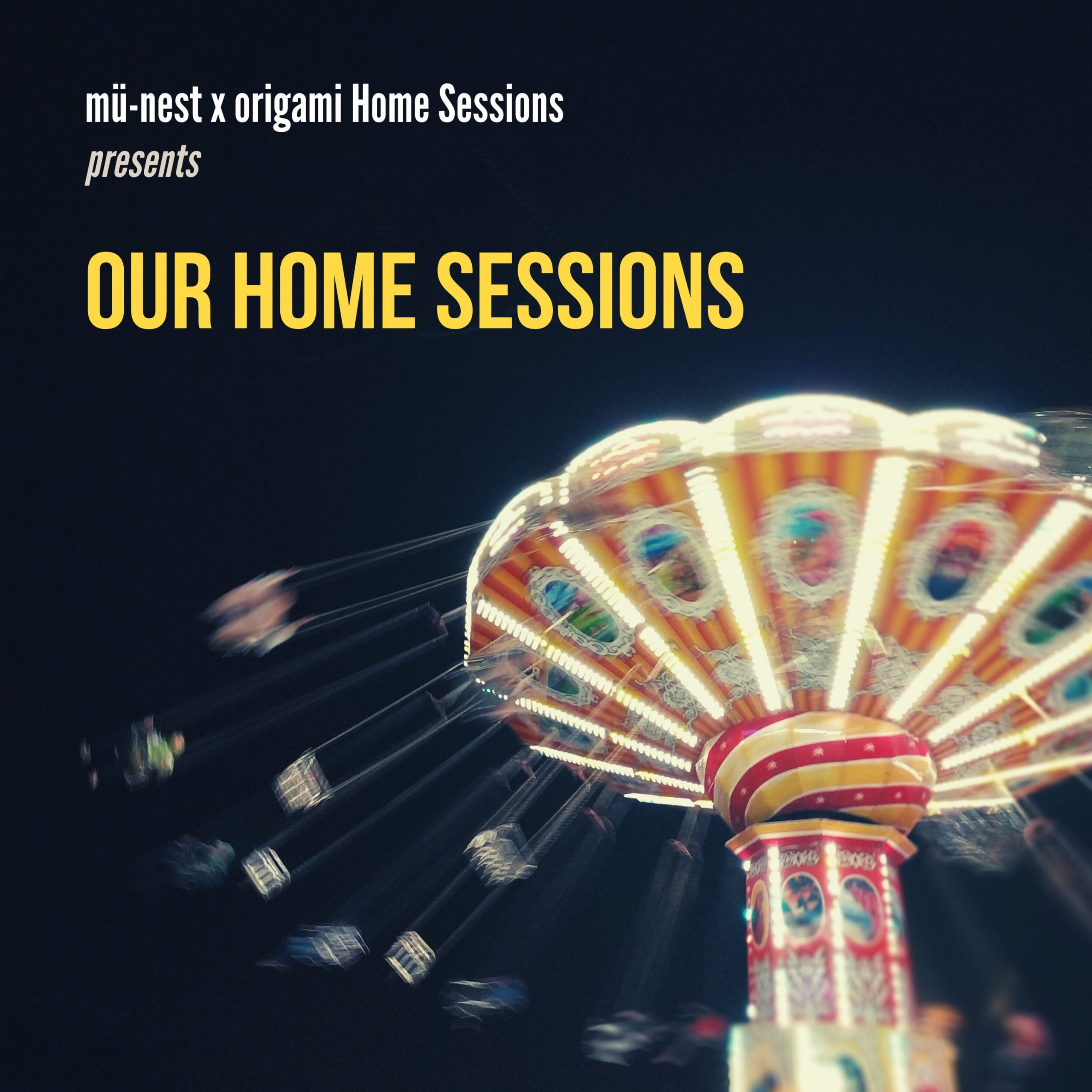 Akitsugu Fukushima & Iat U Hong, DJ Wei – mü-nest x origami Home Sessions present their OUR HOME SESSIONS
During this unprecedented time, renowned Tokyo-based label "origami PRODUCTIONS" has taken the opportunity to launch their project "origami Home Sessions". This project is all about working together with other musicians around the globe, supporting each other musically and helping each other overcome the big challenges that musicians and indie labels are currently facing.
Malaysia-based indie label mü-nest took this opportunity to join the project. Presenting this standout 2-track EP. Mastered carefully in Tokyo, by origami PRODUCTIONS expert mastering engineer who works in origami's own dedicated "big turtle STUDIOS".
This EP opens with the intricate delights of Shipyard from Akitsugu Fukushima – a superbly talented Japanese multi-instrumentalist that resides in Macao, and Iat U Hong – a very passionate violinist from Macao. At times complex but musically to the point, this beautiful track features the talents of mabanua – a Japanese multi-instrumentalist that has played and produced for some of the biggest stars in J-Pop scene, who is also a member of Japan's popular band "Ovall".
Moonstruck closes out the record with a more upbeat trip from Kuala-Lumpur-based DJ Wei, featuring Shingo Sekiguchi – a very skilful guitarist, composer and producer from Tokyo, by interweaving splendid guitar lines with soulful beats and vocal samples. DJ Wei is the side project of mü-nest label's head honcho, Wei.
Artist Quote:
– "This is an unprecedented challenging time, let's make music to hold us together. "
– "Our Home Sessions – stay home, but let our imagination flies"
– "Tokyo x Macao x Kuala Lumpur, this is our imaginative merry-go-around"