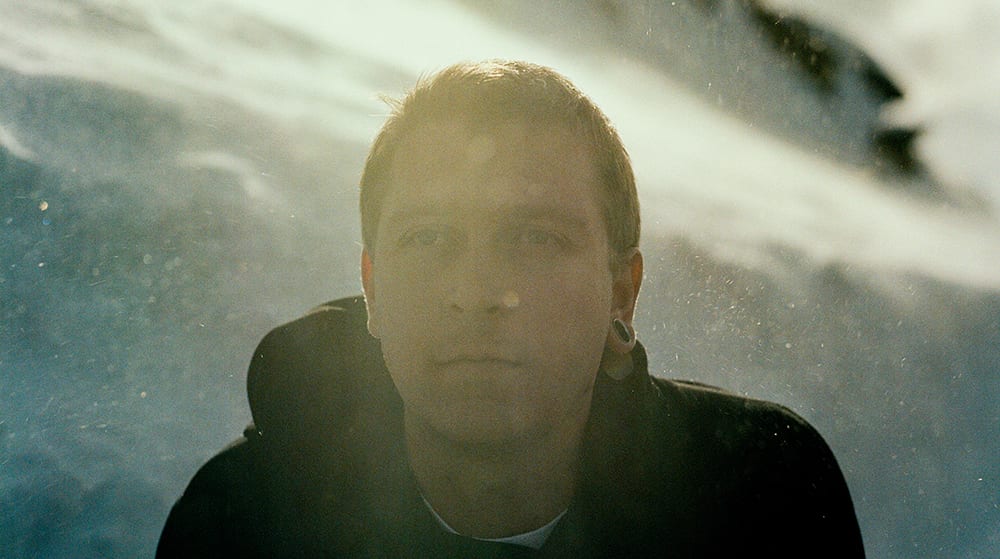 Alaskan Tapes shares 'And, We Disappear' single
Prolific Ambient artist Alaskan Tapes shares his new single, 'And, We Disappear' via AT Recordings, which has premiered via Electronic Groove. This is the third single to be taken from his highly anticipated upcoming full-length Views From Sixteen Stories which will be released on the 19 September. The music of Alaskan Tapes has seen multiple playlist adds, including a spot for previous single 'Times Are Tired' on When We Dip's Best New Chill Spotify Playlist, millions of hits across digital streaming platforms (with over 20 million hits on Spotify alone) and has been used in multiple commercial projects. His 2018 music video for 'Places' (written and directed by Andrew De Zen) was nominated for the Juno Awards Best Video of The Year in 2019 and was featured on NOWNESS and Boooooooom's list of the 15 Best Music Videos of 2018. Alaskan Tapes' music can also be found in a variey of short films, including "Childhood Trauma" and "Mag Sein" directed by Eliot Rausch, and "ABADDON" by Rogerio Silva, just to mention a few. His previous track 'View From Sixteen Stories' premiered via Clash Magazine and prior to that 'Times are Tired' was premiered on Son of Marketing and Youtube channel Ambient. Alaskan Tapes has also received continuous plays on KEXP's Pacific Notions.
Largely self-taught through online resources, Brady Kendall is the sonic architect behind Alaskan Tapes. He received his first set of drums at age 12, after which he spent the next four years of his life fully embracing them. Thereafter, he utilised all that the web has to offer   and taught himself how to produce music. The ambient producer is currently based out of Ontario, Canada, where he grew up. Alaskan Tapes releases conventional albums, tracks and EPs, however, the project is also involved in soundtrack work for film and other visual media.
'And, We Disappear' retains the meditative nature that has become synonymous with Alaskan Tape's sonic palette, where a folding over of electronic and ambient space circles in and augments a deeper meaning of sound. Drawing parallels to artists such as Eluvium and William Basinski, the track is expansive while remaining completely uncluttered – it's scope intimate, direct and accessible. Gently lulling the listener into subservience, 'And, We Disappear' resonates with something subtly powerful
Speaking of the track Alaskan Tapes comments, "One of the goals of the album was to have as much french horn on it as possible, I fell in love with the instrument a little while ago after rediscovering Olafur Arnalds track 'Dalur' which features his solo piano, as well as the french horn player Þorkell Jóelsson and the Brasstríó Mosfellsdalur. Initially I was simply going to write a solo piano track with french horn in a similar style, but then fellow Toronto composer Voga collaborated on the track and we made it something of our own, which turned out to be track 6 on the album, entitled 'Still'. 'And, We Disappear' was conceived relatively quickly after that. I wanted it to be a continuation of 'Still', sort of like a Part 2. The only way it seemed to make sense was for it to turn into an ambient piece and end it with the french horn, and that was it. Jay Austin (of Hogtown Brass, a Toronto-Based Chamber Ensemble) played all of the french horn on the album, and did a perfect job, as you can hear."
Views From Sixteen Stories Tracklist:
Oh, Seeker

The Times Are Tired

And Yet They Float

Lift Me (Somehow)

Another Song To Stop The Spinning

Still (feat. Voga)

And, We Disappear

Views From Tower Two

Pretend

Views From Sixteen Stories

Before Sinking