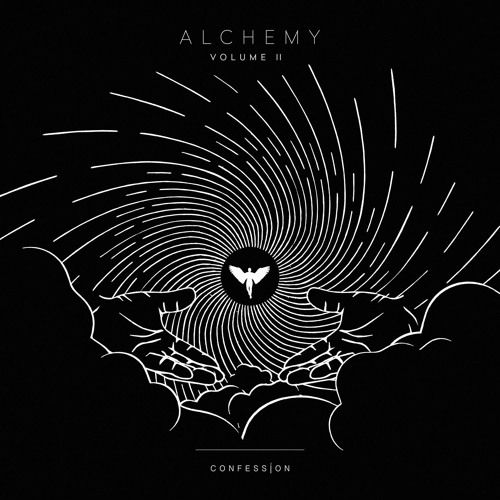 Various Artists - Alchemy Vol. 2
Following a summer seasoned with top-notch releases, Tchami's Confession label is yet again upping the ante releasing their newest compilation 'Alchemy Volume II'.
STREAM: 'ALCHEMY VOLUME II' [CONFESSION]
Peppered with artists delivering the well-curated bass-house sound Confession is celebrated for, 'Alchemy Volume II' picks up where the first 'Alchemy' compilation left off this past January. The compilation kicks off by welcoming back artists from the first installment of the 'Alchemy' series, BROHUG's swinging 'Snap' paves the way right into an exciting, exclusive collaboration between ANGELZ and label head honcho Tchami. Still riding on the success of his 'Saint Thug II' EP last month, ANGELZ became the perfect choice for the joint effort with the Confession label leader on the track 'Love Language'.
We also welcome back label staple Dustycloud from the first 'Alchemy', while the remainder of the follow up Alchemy Volume II incorporates a breadth of recent additions and fresh faces including Tony Romera, Madskies, GODAMN, KOOS, Born Dirty and SLUGGERS.
As seen on the first Alchemy compilation, Confession makes it their mission to exhibit both long-standing and fresh-faced talent from their roster – showcasing both the development of their mainstay artists and what we can expect from the label for the balance of 2017 and beyond.
You can stream and purchase the highly anticipated 'Alchemy Volume II' today; be sure to follow Confession via the socials below to stay current on all the labels' latest.
Alchemy Volume 2 Tracklist
1. BROHUG – Snap
2. Tchami & ANGELZ – Love Language
3. Madskies – Cawl
4. Dustycloud – Lifted
5. Born Dirty – Mum's Money
6. Tony Romera – Fire Inside
7. GODAMN – Messin'
8. KOOS – Volcan
9. Dateless & Lucati – Terminate
10. SLUGGERS – Get Together (feat. Lulu James)
CONFESSION