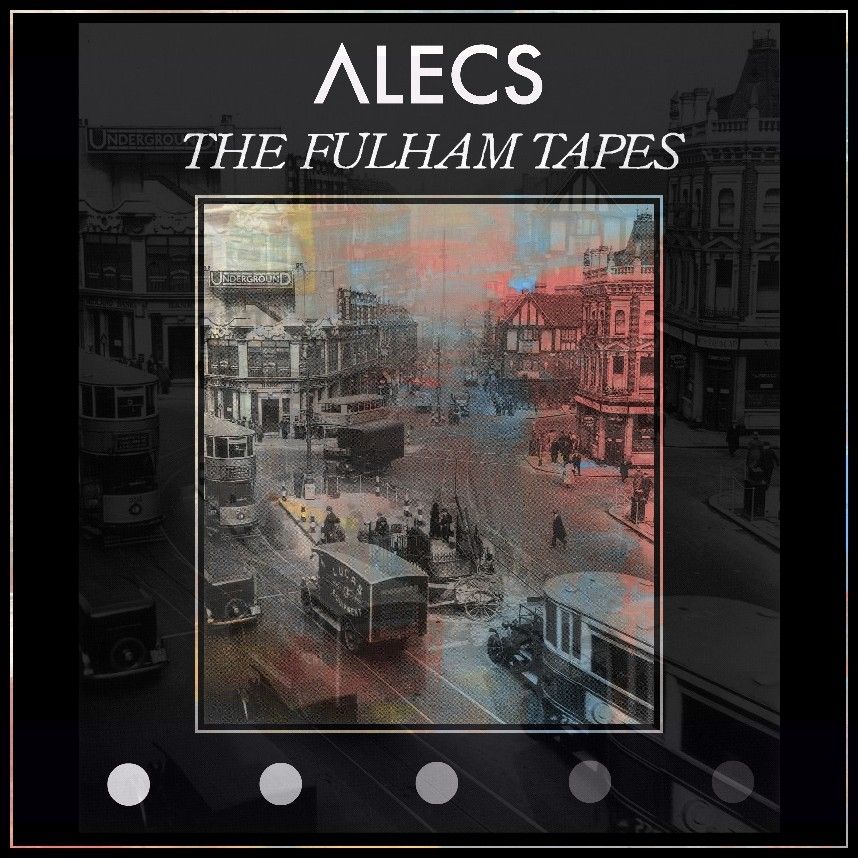 ALECS – The Fulham Tapes
Featuring lead single, 'Give It Up,' complete with stuttering beats, echoing synths and soaring vocals, the new three-track EP is a compelling slice of dark electronic R&B, inspired by the likes of Autre Ne Veut and Blood Orange.
"I've been told Give It Up hits the listener like a wall of sound, which probably has a lot to do with my production technique," says 22 year old ALECS, who worked with up and coming co-producer Eddy Atlantis (Xander The Great). "But the EP as a whole is a bit more Lo-Fi. I'm focusing on the electronic aspect of my music and it has a real post R&B vibe."
And don't miss the impressive new video for 'Give It Up,' filmed at YouTube's London studios for just £100. Like the song itself, it's dark and brooding – using simple chiaroscuro lighting to great effect. "It was directed by a mate of mine," says ALECS. "It was a really quick shoot, about 3 hours. We used loads of different angles, but as it was quite a basic idea, the lighting was really important."
Born and raised in West London, ALECS' early background is steeped in the guitar driven rock/pop music of the 60's & 70's, drawing on influences from artists such as Badfinger, Terry Reid and melody driven 90's bands like Jellyfish. He then immersed himself in the world of alternative R&B, listening to The Weeknd and Frank Ocean, which have had a big impact on his production and writing style.
Since the single 'Give It Up' first emerged online late this summer, there's been a flurry of glowing blog reviews, with the track's official soundcloud gaining over 15k plays, no mean feat for an artist this new. All eyes are now on 2014, with the official release of his first EP and lots of new live dates – stay tuned for more information coming soon. The EP 'The Fulham Tapes' is out 24 February 2014
EP TRACK LISTING:
Whole
Grave
Give It Up
LIVE SHOWS:
SURAYA – 21 DEC
EP LAUNCH – THE SOCIAL, LITTLE PORTLAND ST – 20 JAN
Listen here: http://www.soundcloud.com/alecsmusic/give-it-up
Facebook: http://www.facebook.com/alextreharnemusic
Twitter: http://www.twitter.com/ALECSmusic