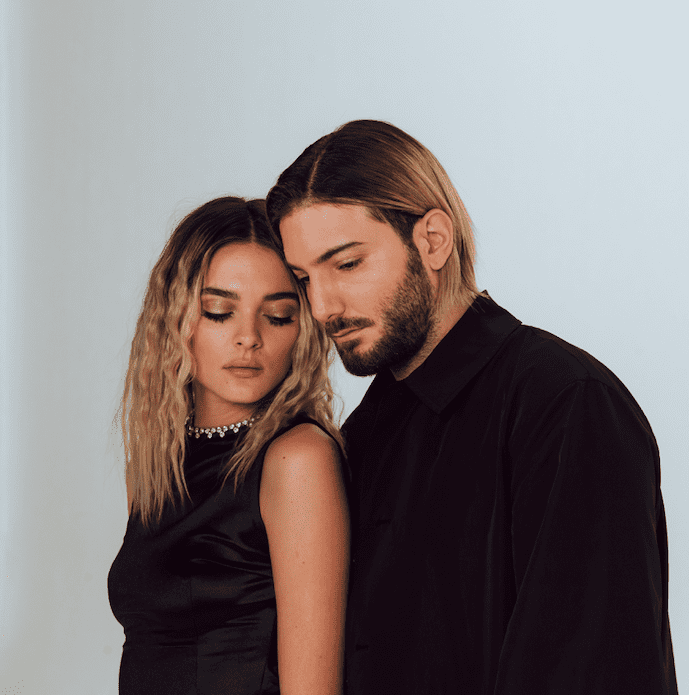 Alesso and Charlotte Lawrence release brand new single 'The End'
Grammy Award-nominated artist Alesso and dark-pop Californian singer and songwriter Charlotte Lawrence have today revealed their brand new single 'THE END' out now via 10:22pm, and via EMI Records in the UK. Watch the official video here
The euphoric track was co-written by Alesso, Lawrence, Ali Tamposi and Andrew Watt, and combines Alesso's slick production with a poignant vocal performance from Lawrence. Both heartfelt and effervescent, 'THE END' features Alesso's polished sound design, once more revealing his pop sensibilities and gift for crafting addictive beats. The song's narrative, meanwhile, tells the story of a toxic romance captured in Lawrence's dreamy vocals and powerful lyrics: "Never held my hand so you don't have to let it go".
Songwriter and producer Andrew Watt has previously worked with an acclaimed range of artists including Miley Cyrus, Dua Lipa, Post Malone, Cardi B and Lana Del Rey, while Ali Tamposi has worked with James Blake, Kelly Clarkson, Justin Bieber, Camila Cabello and Selena Gomez, amongst others.
'THE END' follows Alesso's powerfully uplifting single 'Midnight (feat. Liam Payne)' which was released in April accompanied by a performance video from the duo.