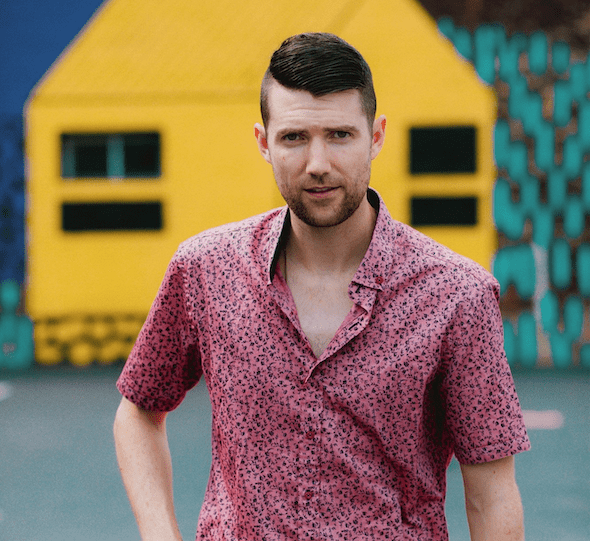 Simon Doty's heartfelt Anjunadeep EP 'Dear Ben' – Out Now
Simon Doty returns to his spiritual home Anjunadeep with a very special heartfelt release. This four-tracker 'Dear Ben' is an ultimately life-affirming tribute to a close friend and adventurer recently lost to a freak accident. Doty succeeds in conveying the tragedy of Ben Sutin's early death with the joyful, full-on life he lived, through his music, lyrics and the progression of the EP.
Self-taught gear maestro Doty has caught the eye of some of the industry's elite, signing with Anjunadeep, Last Night On Earth and Knee Deep In Sound in the last 18 months; a sudden rise for a special talent after honing his skills grafting behind the scenes. The West Canadian-born producer's emotive compositions and compelling grooves emerge from gritty analog synths; the Moog One, Prophet 6 , Sub 37 and Elektron Analog Rytm are at the heart of his productions.
The title track is an elegy, with beautiful lyrics written and hauntingly sung by Canadian vocalist and composer Oliver Wickham, carried on waves of piano notes and striking bass riffs which ground the piece, while the strong beat asserts the power of life. 'I messaged a few of my favourite vocalists about doing a track with lyrics specifically geared towards Ben passing away' Simon says. 'A few days later Oliver sent me his vocals and some little instrumental parts to go with it. They sounded fantastic and I spent the next couple of days building and arranging the rest of the track.'
Open Air is again lyric- and vocal- strong, tapping London-based Richard Walters aka Liu Bei on vocals, with the positive affirmation that 'the air is beautiful' conveyed by humming bass and fast, chiming trills backed by singing synth chords. Rave Generator is a romping festival to life and movement, always backed by that strong bass with pizzicato arpeggios. Uno unites joyful piano riffs, distant vocals, and melodic bass synth to reconcile loss with life.
'Dear Ben' is out now on Anjunadeep. Get it here: https://anjunadeep.ffm.to/dbep
Tracklist:
Dear Ben
Open Air
Rave Generator
Uno