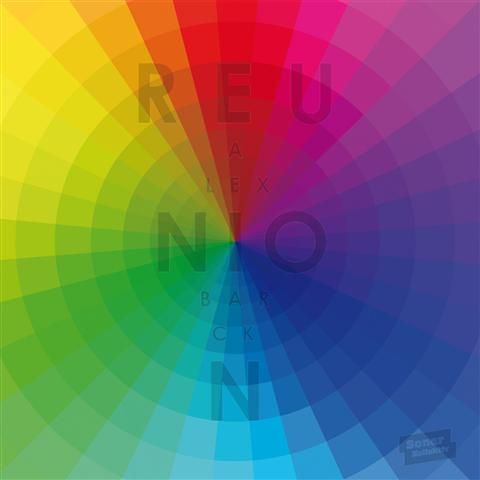 Alex Barck – Reunion
Alex Barck is set to release his solo debut 'Reunion' through Sonar Kollektiv on 7th October.

Barck and family left Germany last summer for a new home on the idyllic La Reunion Island in the Indian Ocean, which gifts the album its ambiguous title as well as a theme of new beginnings and fusion. It is here where he has been progressively guiding 'Reunion' through to completion for the past year.

'Oh Africa' processes the native Maloya and Séga sounds that Barck discovered and came to appreciate at his weekly residency at Potiron's in Saint Denis. He met Christine Salem here, probably the most famous singer on La Reunion. She soon became a friend and one of the results of this musical fellowship is 'Oh Africa'. The track is a tribute to Barck's temporary adoptive home and a declaration of love to a whole continent.

Swedish singer Jonatan Bäckelie aka Ernesto co-writes three tracks: soulful opener 'Doubter', 'We Get High' and 'Don't Hold Back' – a euphoric dancefloor anthem, that contrary to its title, celebrates the coitus interruptus until it hurts.

The album retains a family atmosphere with fellow Sonar Kollektiv artists featuring on a number of tracks. Pete Josif, vocalist in The White Lamp, guests on Alex's first 12" single 'Re-Set' and album cut 'Spinning Around', FETSUM appear on 'Why & How' and Stee Downes on 'Like A Drug'.

The Indian Ocean, the life on an island and its forces of nature has influenced Barck musically. 'Reunion', the 11 minute instrumental closing the album, is the final comment on Barck's adventure there. Expansive and unhurried, its conclusion dissipates with crashing cymbals like waves on the shore. So enchanting that you start to think about spending a year on a little island somewhere in the far Indian Ocean yourself.

Alex Barck is a founding member of the renowned DJ and producer collective Jazzanova, one half of the Prommer & Barck project and A&R manager for record label Sonar Kollektiv. As well as being a passionate, challenging and often revolutionary DJ for twenty years, Alex Barck has also worked as a selector, compiling several acclaimed and trendsetting series (Secret Love, Computer Incarnations etc.). So busy is his schedule and so explosive is his constant creative output, there's probably only one leitmotif to his career: A deep, honest and never ending love for music.