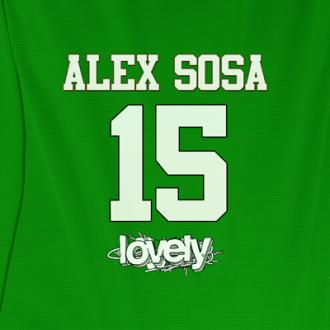 Alex Sosa – Second LP
Deep and timeless. The second LP by Alex Sosa brings him closer to his professional maturity. The producer from Madrid has dealt with these musical affaires for a decade, tireless, polishing and brightening a sound that is reaching quality levels that nowadays are achievable by very few. "Studio animal", Alex Sosa is not very familiar with promotion efforts; perhaps this is why his previous works are unfairly undervalued. However, he is clearly, one of the present finest and most brilliant Spanish House music producers.
"House of Street" is felt soft and intensely right from the first listening. There is no doubt we are facing a remarkable job. It combines moments of a vast sound expansion with other passages where the sound is contracted with elegance, becoming more intimate and sensual. An evocative journey that takes reaches diverse emotions, all of them rich in magnetism.
"Snow Zone" o "Barbaca" are classic tracks of Deep House, in the purest East American Coast style, delicate and with deep bass sounds. A style that reaches its climax with "Everything Counts", an absolute diamond.
The rowdiest point of the album is composed by tracks like "Your Name", "Can You Feel It" or "Application Culture", the latter being absolutely exciting. Tracks that are so fast and intense that make everybody dance non-stop, in the style of Chicago House's legendary clubs.
The most intimate moment of the album comes with "Angelical mode", a delightful sound that leads us to feel lighter. "Exploring Your Body" and "Your Name" are, as the first one's name indicates, a pure exploration. Expansive and melodic tracks that push us to lysergic moods that definitively, bring us to lose our head by this great work.
At the level of the masters of this style, with no expiring date and an unknown positioning in time. It could be from the nineties, but it is todays, it is Alex Sosa.