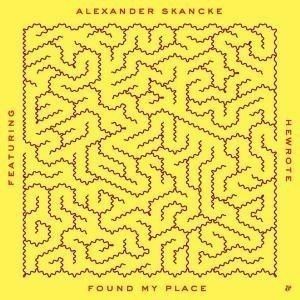 Alexander Skancke feat. HEwrote – Found My Place
Alexander Skancke makes his debut on Eskimo Recordings with the beautiful and compelling 'Found My Place', which will also appear on the forthcoming Green Collection. Deep electronic strings lead the almost melancholic yet balearic melody with luscious pads filling the low end and the infectious vocals from HEwrote flowing throughout for an overall emotive feel. No stranger to the label Vinny Villbass delivers two remixes. His first 'Tropical Mix' rolls with intricate percussion, sonic synths and plenty of groove, while his 'House Mix' is a deep house delight and one for the dance floor with a playful loop on the vocal and trippy synths. Local Berliner Oskar Offermann rounds off the release perfectly with his remix, adding a raw bass and sharp kick, with the warm synths and FX running throughout, this is another groovy addition for the dance floor.
BACKGROUND
Originally from Trondheim in Norway, Alexander Skancke is making waves around Europe with his unique take on deep electronic music. Born 1991, Alexander spent most of his youth focusing on music and technology, which brought him later to studying sound design, developing his own universe of sounds.
His debut EP was released on Jay Haze's label Contexterrior in 2013. A few months later following up with double 12" on the Frankfurt based label Neostrictly which topped the Juno best selling charts. Alexander has now relocated to Budapest, Hungary and can be booked for DJ or live set.
Vinny Villbass recently released on Eskimo with 'Lust For Wrong'. One of the main influences in the Norwegian club scene, his musical focus is on percussive and disco-oriented house music. He also was one of two curators behind the much hyped contemporary stage project Pantha Du Prince & The Bell Laboratory.
Oskar Offermann has released and remixed on the likes of No.19, White Music, Yoruba Records and Aim. He has also appeared on Boiler Room, played at Panorama Bar and most other hot spots on offer.