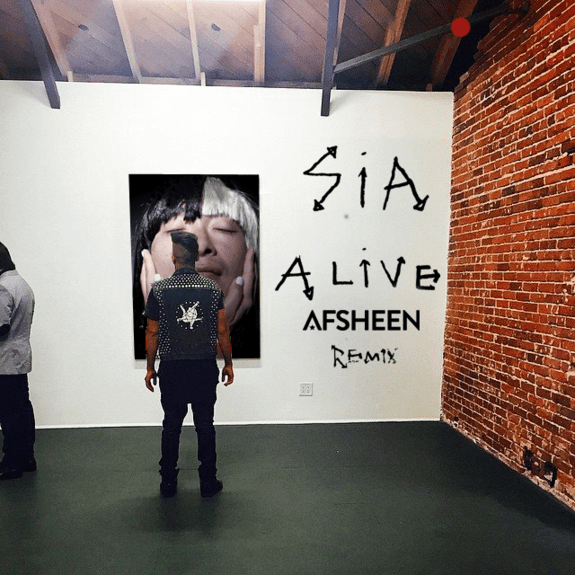 Sia - Alive (AFSHeeN Remix)
It's becoming quickly apparently that anything LA-based songwriter-producer AFSHeeN touches, will carry a trademark of the highest quality. His latest release – an electronic rework of Sia's heartfelt song 'Alive' – is no exception. Flawlessly fusing house and pop genres, AFSHeeN manages to manipulate Sia's stunning vocals into a cutting edge and memorable remix. Premiered yesterday by Entertainment Weekly, the track features on the Alive Remixes EP and is available to buy and stream now via all digital platforms.

Enticing piano stabs and majestic panned synths pave the way for Sia's raw and captivating vocals. A smooth blend of moody, driving and upbeat, the track's energy perfectly blends with the powerful Chorus to create a flawless remix, which AFSHeeN dubs as 'Upbeat Emo'.

AFSHeeN has had a phenomenal year, forging a fierce reputation for himself by building a credible catalogue of remix and productions for the likes of Madonna, Janet Jackson, Take That, Chris Brown, Fergie and many more.

With his debut single is set for release Spring 2016, this young star is undeniably set for incredible things.