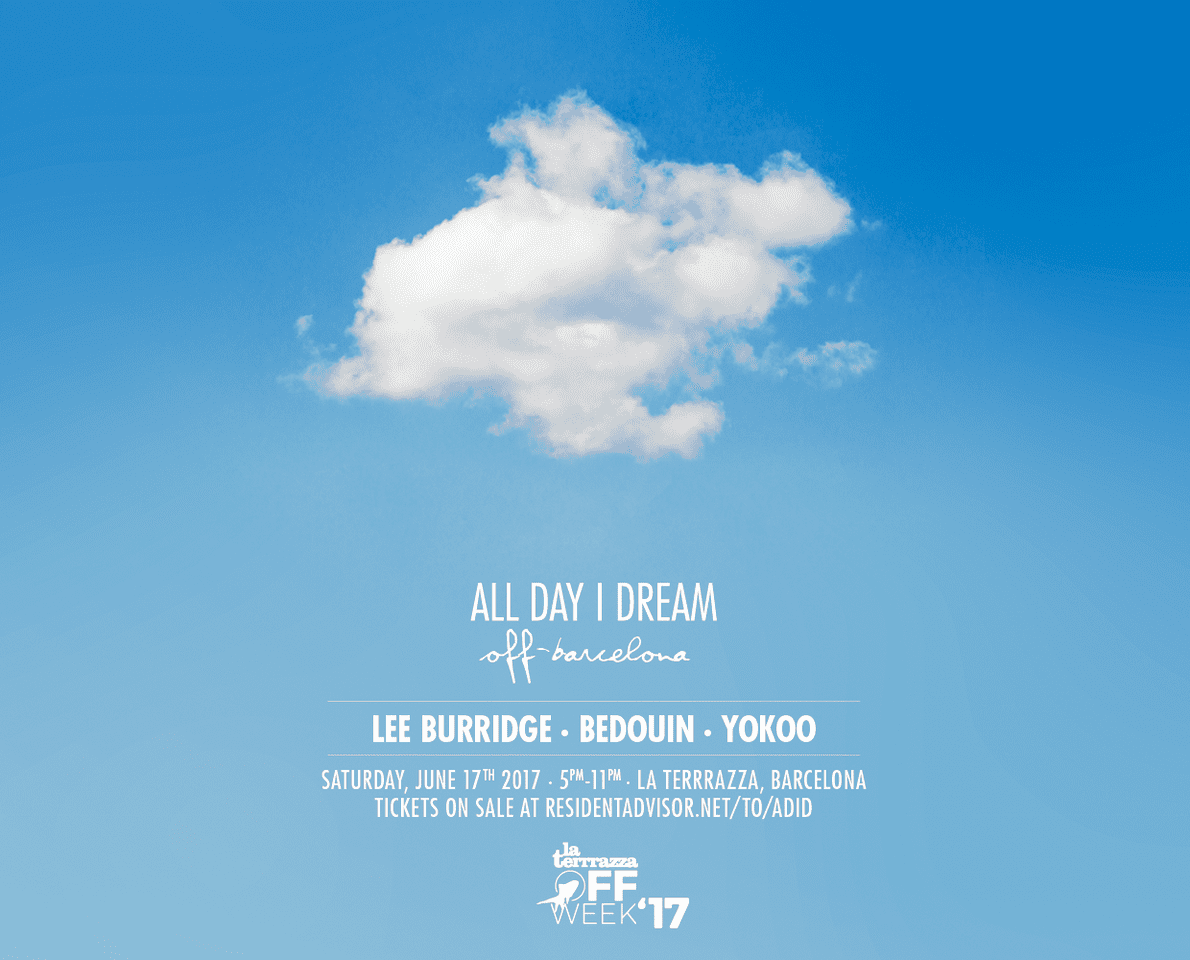 All Day I Dream drifts into La Terrrazza for Off Sonar
Lee Burridge and his All Day I Dream family return to the vibrant city of Barcelona for 2017's Off Sonar celebrations. This year the brand will bring its delicate beats and mellifluous melodies to the open-air La Terrrazza on Saturday 17th June.
From 5pm, Lee together with two of ADID's key acts, YokoO and Bedouin, map out their blissful sonic journey to transport you through twilight and into night time under the stars.
The iconic La Terrrazza is nestled on top of the mountain of Montjuic, surrounded by the historic beauty of the old town. ADID will bring another of its unique yet familiar environments; the more organic end of the dance music experience encompasses flowers, buddhas and floating material during the day, while the night time is gently lit by fairy lights and glowing lanterns. The committed design team transform each and every one of the spaces they fleetingly call home, always inspired by their surroundings, creating a perfect accompaniment to the music.
Barcelona is a city that wears its heart on its sleeve, making it the perfect location for All Day I Dream's positive and loving ethos. The brand continues to build on its previous three years 'attendance at this important musical destination event. Even though your eyes will be closed we will see you on the dance floor.
All Day I Dream's summer of love begins.
Facebook: https://www.facebook.com/alldayidream/
Soundcloud: https://soundcloud.com/alldayidream
Twitter: https://twitter.com/AllDayIDreamOf