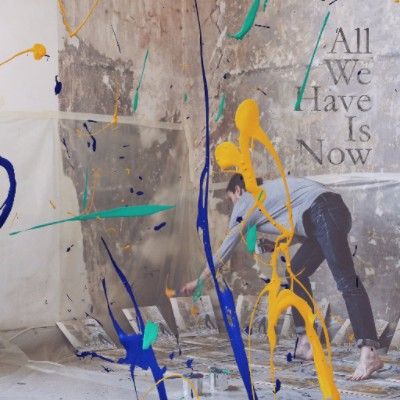 Highly Sedated - All We Have Is Now
Swedish electronica band Highly Sedated have announced the release of their debut album, 'All We Have Is Now' via Steve Angello's SIZE Records. Comprising of 12 tracks, the album contains brand new material alongside their previous singles, 'Got Some Water', 'Make Love', 'Last Call' and their recently released album tracks, 'Highly Sedated' and 'Burn'.
Kicking things off with 'Wasted Youth', a deep and soulful track based around a rich vocal, Highly Sedated premiere a penchant for instrumentals, with keyboard chords entwining with strong brass and percussion elements. The release is soon followed by 'Got Some Water,' a thumping production with strong Faithless influences to it.
Embodying their eclectic taste and genre-bending style throughout the album, a solid demonstration of the band's production abilities lies within high energy track, 'Slip Away.' Built around underpinned snippets of sample lyrics, the track begins with uplifting chords and a driving bassline. The production quickly escalates into a plethora of full-bodied synth patterns as the release builds into a progressive house anthem.
The band say, "From the beginning we just tried to be us and see what happened, our sound was never forced it was already there. This is the result of a year of hard work, true spirit and friendship. A timeless album with a contemporary feel. "
Serving as not only a celebration of their finely-tuned production abilities, but also showcasing the evolution of their sound so far, 'All We Have Is Now' marks a cornerstone in the band's success and development. Having incorporated underground tones into their already emotive approach with soulful vocals supplied by Patrick and Verner, Highly Sedated's latest body of work feels like the perfect soundtrack to their exciting summer.


'All We Have Is Now' Tracklist
1. Highly Sedated – 'Wasted Youth'
2. Highly Sedated – 'Go Insane'
3. Highly Sedated – 'Got Some Water'
4. Highly Sedated – 'We Try'
5. Highly Sedated – 'Slip Away'
6. Highly Sedated – 'Burn'
7. Highly Sedated – 'Make Love'
8. Highly Sedated – 'Now'
9. Highly Sedated – 'Rush'
10. Highly Sedated – 'Highly Sedated'
11. Highly Sedated – 'Last Call'
12. Highly Sedated – 'Smoke Rings'