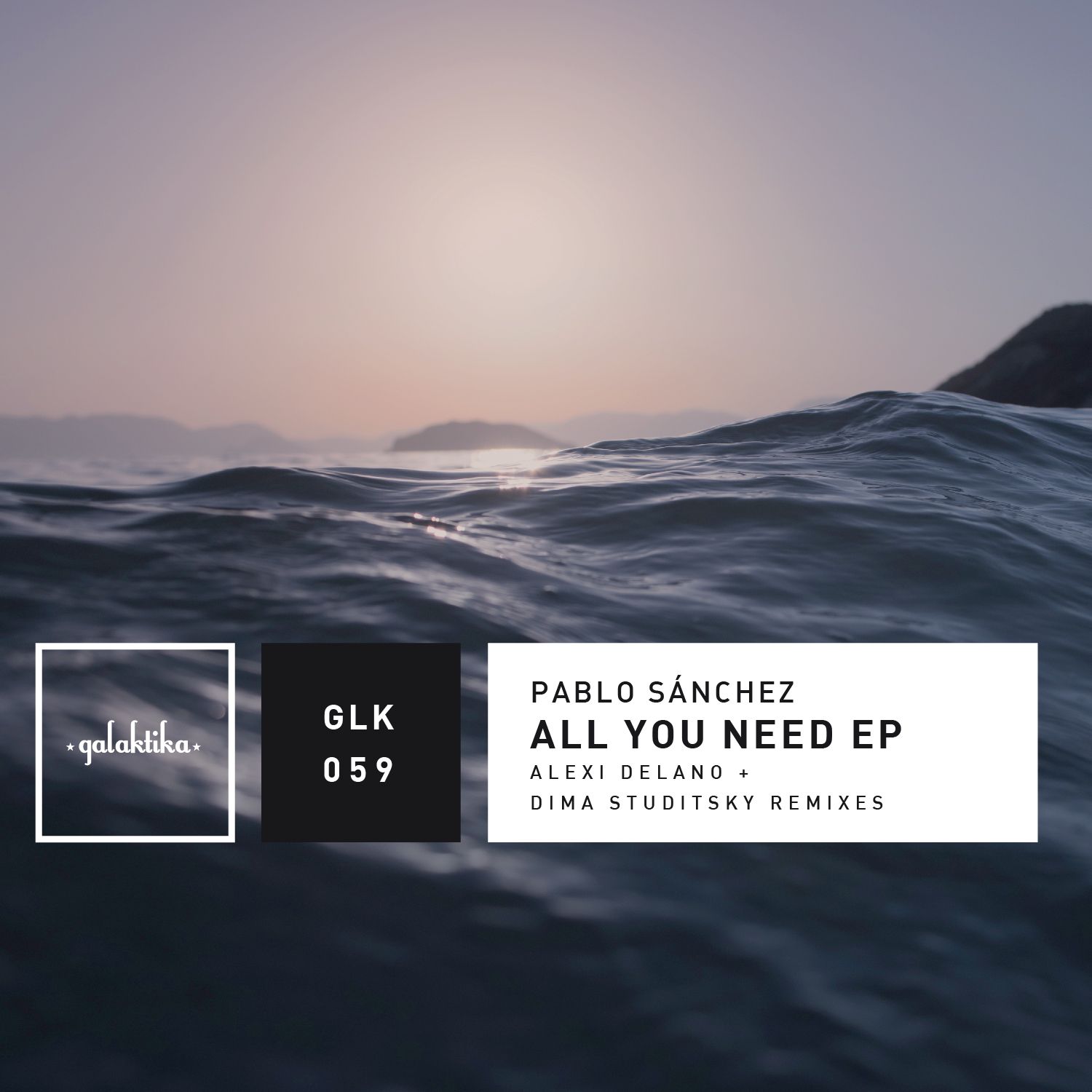 Pablo Sanchez - All You Need (Incl. Alexi Delano & Dima Studitsky Remixes)
Venezuelan producer Pablo Sanchez comes to form with a smooth new EP this February on Spanish imprint Galaktika. Joining him are Alexi Delano and Dima Studitzky remixing the title track, 'All You Need'.
Barcelona based Sanchez has kept busy over the years with a flurry of releases on prominent labels such as Moodmusic, Apersonal and liebe*detail. For this EP Galaktika take him back for seconds and it is just as good as the first.
Opening is 'All You Need' with a slow snaking beat and a melodic feel leading the way. The record jumps from one synth to another as the song builds to a plateau and the infectious vocals give it one last push before the song delves deeper. 'Once A Dub' retains a similar aesthetic, however this time a pulsating kick drum dominates while added percussion and hi hats flourish and it culminates into wavier more mellow affair.
Alexi Delano's take on 'All You Need' fuses together the bright melody of Sanchez's original and his own strengths, a surging background bassline leads while dramatic oscillating synths meander taking things darker with an increased low end drone fluttering around the sparse percussion.
The final number on this EP, Dima Studitzky's remix is a floaty affair playing on increased pitch alterations this rendition neatly plays to the drama of the original, whilst preserving its club appeal with the original's vocals and catchy melodies.
Pablo Sanchez's 'All You Need' (Incl. Alexi Delano and Dima Studitsky remixes) is out February 22nd on Galaktika.
Tracklist
All You Need
Once A Dub
All You Need (Alexi Delano Remix)
All You Need (Dima Studitzky Remix)