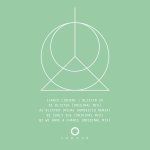 Ilario Liburni - Blister EP (Incl. Mihai Popoviciu Remix)
This February sees Ilario Liburni back on Invade Records showcasing four new tracks featuring a remix from Romania's Mihai Popoviciu.
Ilario Liburni first had his material released on Monique Music before getting his big break after signing with Noir's Kilmaks Records. Success started to flow thereafter and labels such as Kina Music, Memoria Recordings and Moan all wanted in. This time round Ilario returns to his very own Invade Records with a new EP.
Title track 'Blister' opens things up with a chuggy bass line before swaying synths form a dynamic soundscape. Mihai Popoviciu's remix promises much of the same, but strips back the vibe of the original creating an understated take on things.
'Curly Sue's' up next and employs a propulsive bass line alongside sporadic vocals and an eerie synth line rising throughout, the composition culminates into a slow burning, groove-led number. Finally 'We Have A Chance' takes the EP into more uplifting territory as it gently sways playing on various delicate textures and resulting in a smooth and mellow closing piece.
Invade Records drops 'Blister', the new four track EP from Ilario Liburni (Incl. Mihai Popoviciu remix) on February 19th available only on vinyl.
Tracklist
Blister (Original Mix)
Blister (Mihai Popoviciu Remix)
Curly Sue (Original Mix)
We Have A Chance (Original Mix)