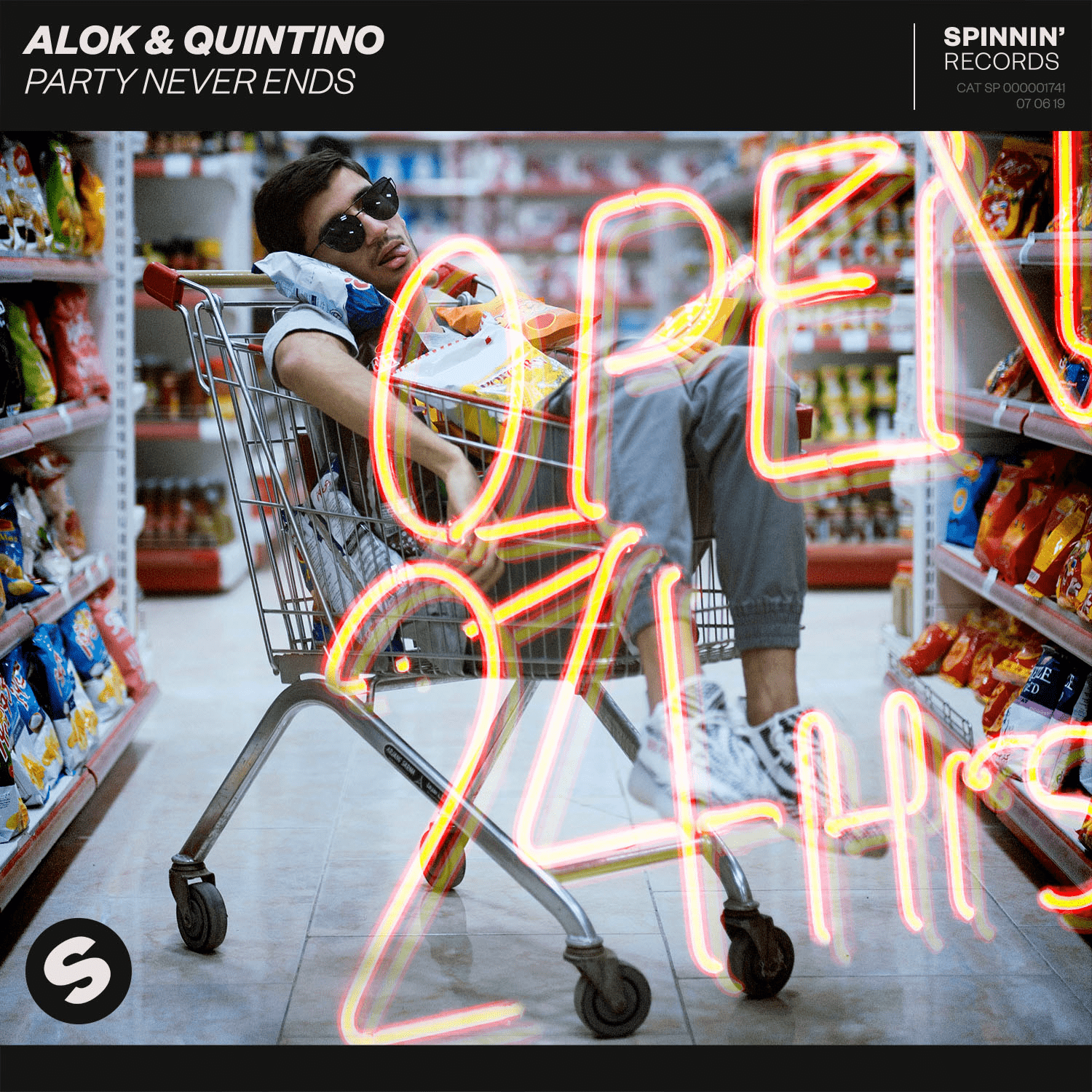 Alok and Quintino drop official video for summer anthem 'Party Never Ends'
Alok and Quintino have dropped the official video for their dance floor-ready single 'Party Never Ends', out now via Spinnin' Records.
The track's brooding bassline and dark vocal samples are paired with nihilistic visuals that bring the song to life in an unconventional way. The video depicts a 'family from hell', including a drunken father guzzling beers in the park, a defensive mother who throws dog feces into a shop window, and a pair of teenagers recklessly joyriding in a car that they eventually douse in gasoline and light up in flames. Even through the lens of this unorthodox lifestyle, the party seems to unite the family and ultimately, never ends.
Crafting his unique sound for over 15 years, Alok continues to champion Brazilian bass on stages across the globe, becoming one of the most successful artists in dance music in the process. Officially the most listened to Brazilian artist worldwide, he recently reached the 1 billion streams mark on Spotify further establishing himself as an artist with true global appeal. 2019 has been a monumental year for the revered producer since releasing global hit 'All The Lies', a collaboration with The Vamps and Felix Jaehn, which has amassed over 28 million Spotify streams and counting. Alok has also teamed up with a variety of iconic artists this year including Steve Aoki on their explosive track 'Do It Again' and Australian innovator Timmy Trumpet on 'Metaphor'. This preceded a #13 slot on the DJ Mag Top 100 list for 2018 – his highest finish to date – as his success shows no signs of letting up.
2019 is proving to be a busy year for Dutch superstar Quintino, with 'Party Never Ends' marking the fourth release of the year for the veteran producer. With support from some of the industry's leading names, including Hardwell, Tiësto and Dimitri Vegas & Like Mike among many others, it should come as no surprise that he has featured on the DJ Mag Top 100 list for five years in a row – looking set to topple his current #25 ranking. With upcoming concerts and festival performances in every corner of the globe, and an immense amount of unreleased music, 2019 is shaping up to be another year of dominance for Quintino.
The release of 'Party Never Ends' marks an exciting collaboration between two producers at the top of their game. The provoking visuals are an ideal pairing for the uncompromising track.
For more information on Alok, visit:
Facebook | Twitter | Instagram | SoundCloud | Spotify
For more information on Quintino, visit:
Facebook | Twitter | Instagram | SoundCloud | Spotify