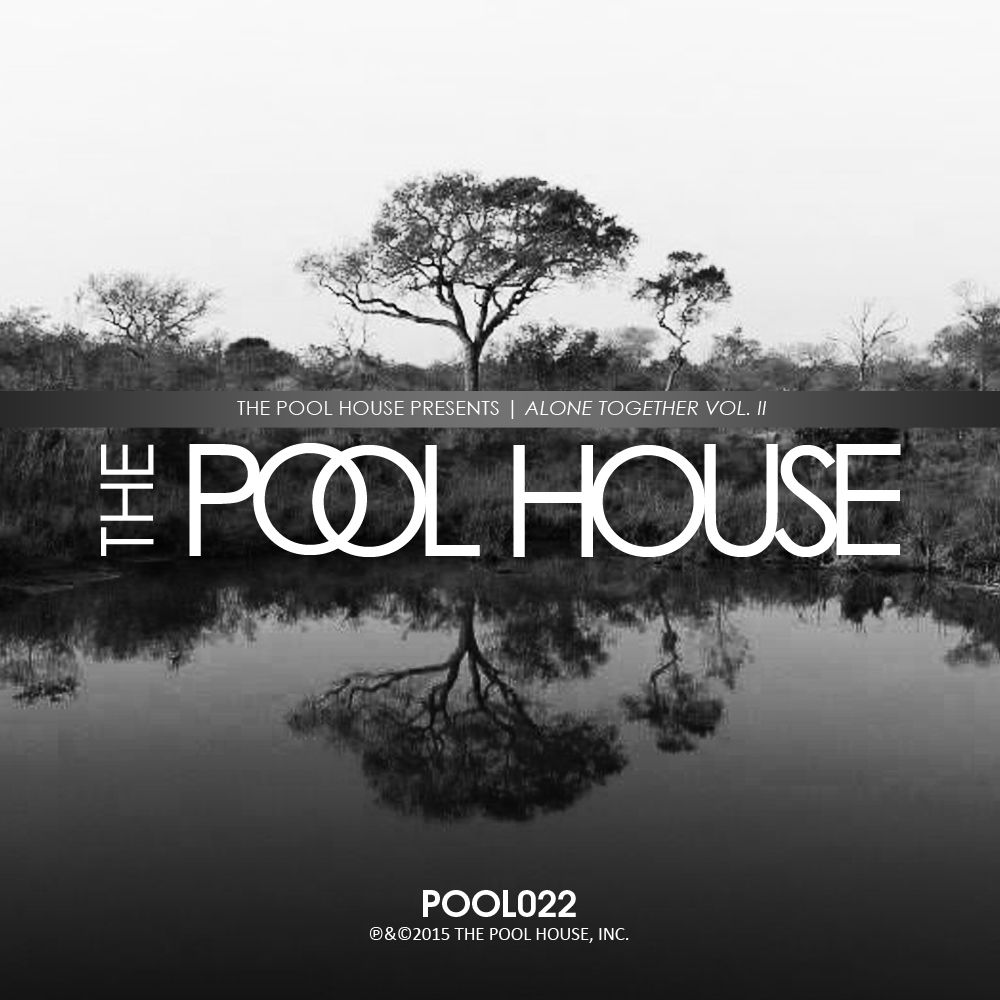 Alone Together Vol.II
Mid October will see Chicago's The Pool House offer up an eleven track various artist compilation entitled 'Alone Together Vol.II.
The Pool House collective was incepted in the summer of 2012 as a group of optimistic friends launched their events entitled 'The Pool House' and now fast forward three years that same core collective have launched their very own imprint are all contributing their own productions via the imprint. Here we see the whole crew step up for the second 'Alone Together' compilation following Vol.1, which launched the imprint back in 2014.
Across the compilation the rising Chicagoans deliver a cross section of dark, brooding acid infused workouts through to more airy house tinged numbers. Mike Miraldi and Centi bring a smooth and emotive feel to things with their two tracks respectively title 'Cosmos, Connections and Self Reflections' and 'Centi', while Jimmy Luna's 'Angry Acid' and P!nkpanther ft. Raj's 'Decon' stamp a tripped out acid feel on things.
Sharktooth and Mike Brankis add a bumpy house aesthetic while Bisharat ft. Le Sprite and Jordan Bernado's offerings, one of which features Raj & Desi, add some dropped tempo chugging grooves to the package. The whole compilation is rounded off with an 'Untitled' collective mix being release as simply The Pool House, concluding the entire compilation brilliantly.
The 'Alone Together Vol.II' compilation is out on The Pool House 12th October 2015.
Tracklist
1. Bisharat – Centi ( Original Mix )
2. Jordan Bernardo ft. RAJ & Desi –The Golden Monkey (Original Mix)
3. Mike Miraldi – Cosmos, Connections, & Self Reflections (Original Mix)
4. Sharktooth – Over The Phone (Original Mix)
5. Happyghost – With Me (Original Mix)
6. Bisharat ft. Le Sprite – Control Me (Original Mix)
7. Jordan Bernardo – Demf Day 1 (Original Mix)
8. Jimmy Luna – Angry Acid (Original Mix)
9. Mike Brankis – VB110 (Original Mix)
10. P!nkPanther ft. RAJ – Decon (Original Mix)
11. The Pool House – Untitled (The Collective Mix)