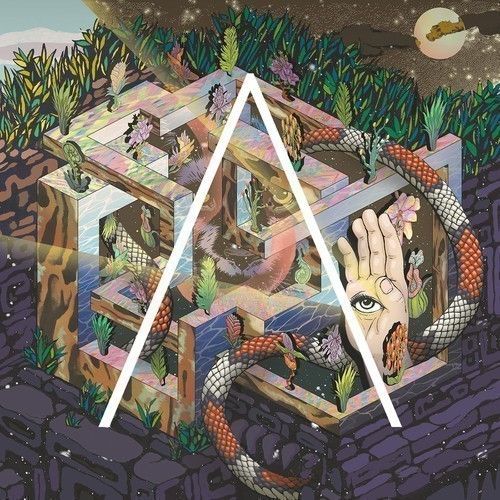 Alpines Cover Years & Years' 'Take Shelter'
London based duo Alpines have unveiled an exclusive cover of Years & Years' Summer hit Take Shelter. The cover comes as the final piece of music the band will put out in a year which has seen them release their debut album Oasis as well as tour across UK and Europe, with recent shows at London's Oslo and Paris' Silencio venues.
Through their re-work of Take Shelter Catherine Pockson and Bob Matthews break down the track to its bare bones. Gone is the poppy production gloss of the original and in its place comes a moody deep bass and minimal melodic aesthetic, leaving Pockson's powerful voice to lead the majority of the track.
As to why they picked Take Shelter, Alpines said; "This is the first time we've covered a contemporary artist. We just really love what Years & Years are doing and this track was one of our favourites of 2014."
The last few weeks also saw Alpines release their latest single Saviour, which was the last track to be taken from their debut album. Fusing lead singer Catherine's emotional delivery and musical partner Matthews' production prowess, the duo once again provided an immersive and well-crafted slice of alternative pop to round off their debut album campaign.
Having burst onto the scene in 2010, Alpines quickly gained acclaim for their self produced demo's and captivating live shows. The last few years have seen the two-piece tour the UK with acts such as Florence & The Machine and The Naked & Famous, as well as collaborating with artists including Sub Focus, Maya Jane Coles and The Maccabees.
Alpines will be spending the majority of 2015 working on the follow-up to debut album Oasis, with a release date yet to be announced.