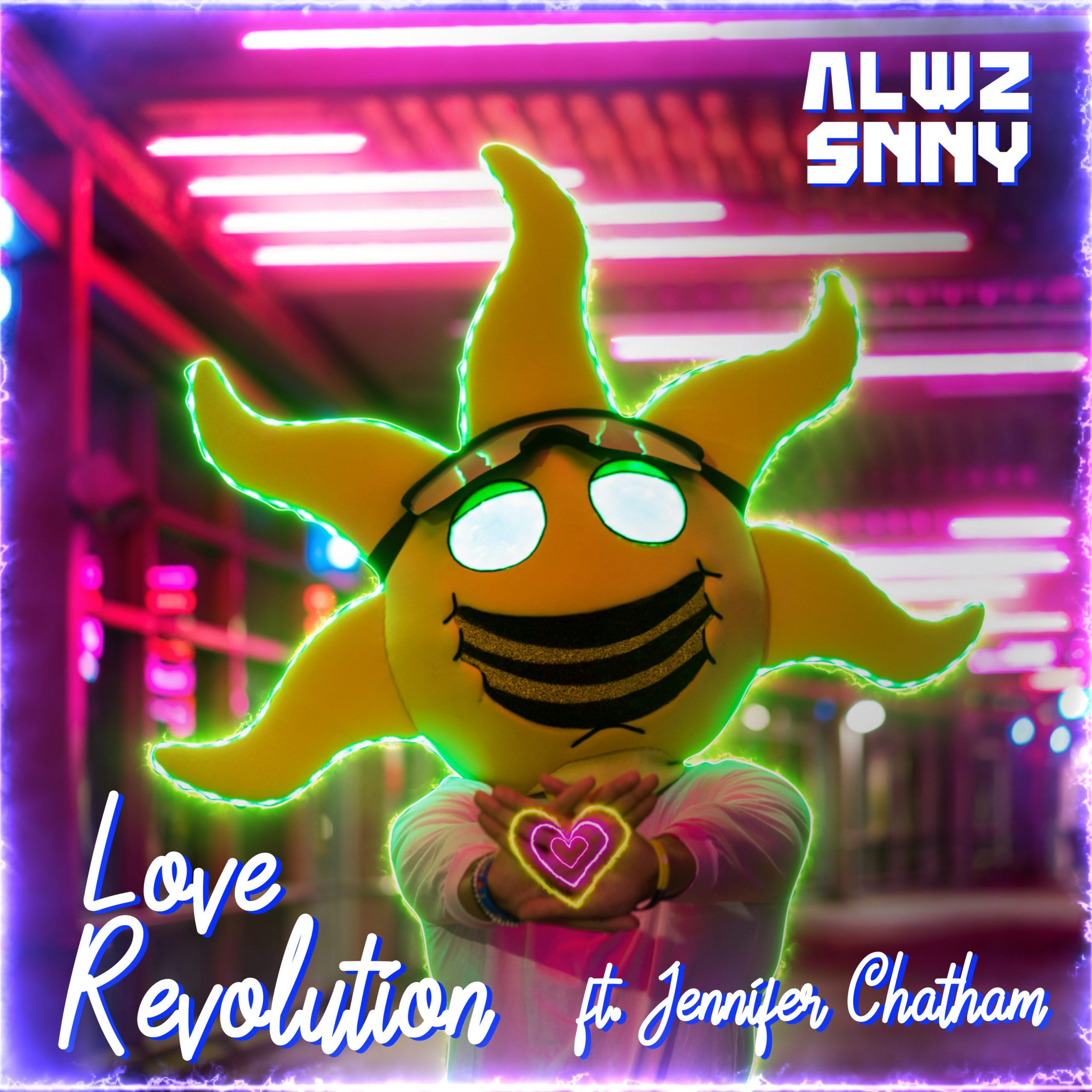 ALWZ SNNY's latest single 'Love Revolution' featuring Jennifer Chatham
ALWZ SNNY's brand new release 'Love Revolution' was born by the inspiration of Tomorrowland. Melancholic chords open the track whilst Jennifer Chatham's voice sends tingles up your spine as its paired with cinematic bass. 'Love Revolution' continues to build drama piece by piece before piercing synths and a bouncy groove begin to consume the track.
With a major uplifting feel to it, ALWZ SNNY set out exactly what he wanted to do as this would fit perfectly on the mainstage of Tomorrowland. The high energy drop harnesses the power to send its listeners wild ahead of reverting back to the chilled-out vibes that kicked off 'Love Revolution', cleverly articulating the rise and fall in the music and making every bar a pleasure to listen to.
ALYZ SNNY is a breath of fresh air and a ray of sunshine in the electronic scene and has a love for life that is infectious and always portrayed within his music. Drawing influences from Marshmello, Martin Garrix and Avicii his music is best summed up as Electro Pop with heavy doses of synths and guitars. Keeping bright and smiley all the time, you will surely feel the same after listening to 'Love Revolution'.
'Love Revolution' is out now.
Listen to 'Love Revolution'
Video
https://www.youtube.com/watch?v=kBUINuHzp-k
ALWZ SNNY Online
https://soundcloud.com/alwzsnny
https://www.instagram.com/alwzsnny/