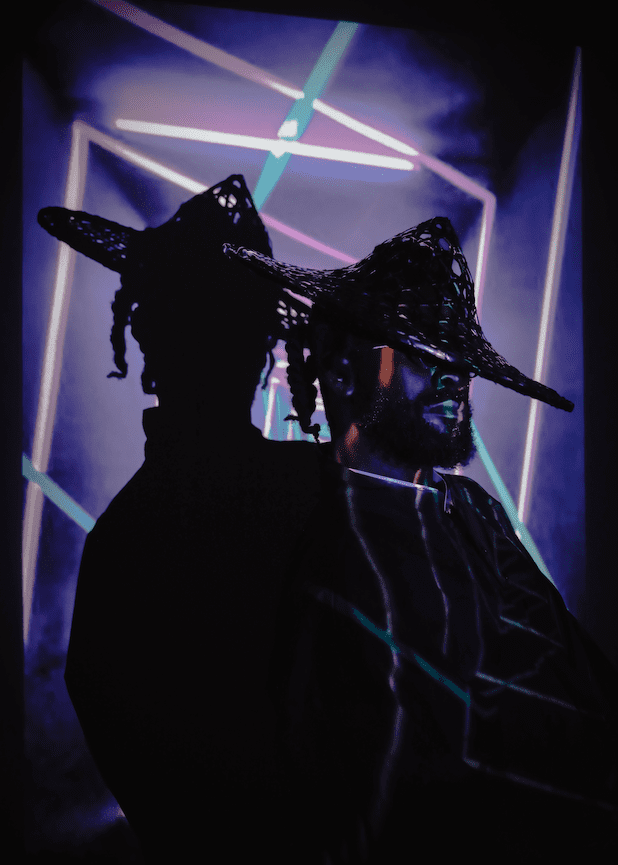 Alxndr London returns with new EP 'III META'
Enigmatic singer-songwriter Alxndr London follows up 2019 mixtape IV MERIN with new EP 'III META', out now.
A three-track release, 'III META' sits at the intersection of minimalism and introspection – a sci-fi-inspired odyssey chronicling Alxndr's ascent to self-actualisation by drawing energy from his Nigerian-Yoruba heritage, the record also features the vocals of Alxndr's own mother singing Yoruba 'praise and worship' songs on all three tracks. EP opener 'Power' sets the premise with haunting lyrics exploring existence and rebirth. 'Subconscious' contemplates "the discovery that you had", juxtaposing angelic vocals and jagged, experimental rhythms. 'Restraint' closes the project with a hymn-like rendition; there is an acceptance of what has passed and a vision for the future.
Alxndr collaborated with East London-based production duo Bon (Hyperdub Records, Warp Records, Mixpak, Uno NYC) on his latest project. Grown out of a desire to amplify the unheard in the spirit of British sound system and rave culture and the philosophy of inclusion that lies in its roots, Bon focuses on LBGTQI and POC voices in the creative disciplines of art, music, and video across their work.
'III META' follows last year's IV MERIN, an acclaimed release that London in Stereo described as "a strikingly eclectic and enigmatic collection of tracks that capture London's richly textured, poignant sonic essence". Alxndr has also been busy with 'SEASONS', a show featured on Mixcloud and YouTube, featuring conversations with his mother, interviews with Nigerians living in the UK and unreleased 33 second demos of his music.
On the release itself, Alxndr explains how the year's events almost put a stop to its creation: "2020 has been a painful year for so many. For me that meant putting tour/project release plans on hold, starting a new role supporting homeless adults into accommodation (during lockdown), reconciling my Nigerian roots with my Black British experience and delving into gardening as a means of both therapy and preservation. If not for the kind words of encouragement from Bon, I don't know if 'III META' would have ever seen the light of day. Special thanks to my mother who recorded vocals in Yoruba for each track. My purpose groweth clearer everyday; please remember Nigeria in your prayers."
Prior to IV MERIN he released three EPs in as many years, first emerging onto the scene with 2016's 'A Long Time Ago'. This was followed up by 2017's 'Today' and 2018's '2023'.
His live performance of single 'April' on the 'Colors Berlin' YouTube channel has amassed 3.7 million hits to date.
Forever finding new ways to make music his own, London's personalised sound nestles somewhere amongst spiritual soul, electronica and experimental music, with lyrics exploring death, religion and Afrocentric themes.
A stunning conceptual EP, 'III META' is evidence of an artist who continues to grow with every release.
To find out more about Alxndr London, go to: Facebook | Twitter | Instagram | Soundcloud