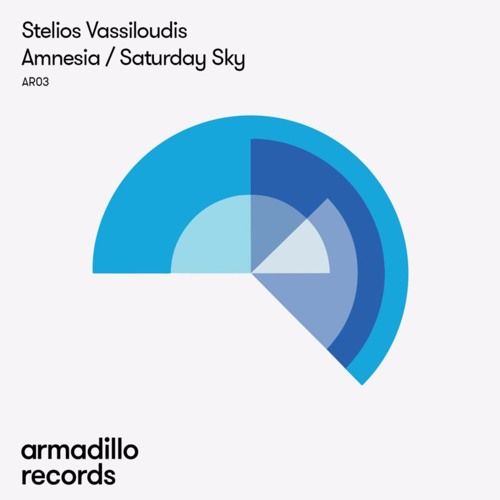 Stelios Vassiloudis - Amnesia / Saturday Sky
Stelios Vassiloudis is a musician, producer and DJ specializing in electronic house music. He has released music under various other monikers and aliases over the last 10 years, racking up an impressive discography and collaborating with an exciting and diverse number of labels such as Bedrock, Audiomatique and Poker Flat to name a select few.
Here the talented Greek show's us some of the depth of his musical knowledge and abilities, as he debuts on the superb Armadillo.
The title track 'Amnesia' is a dubby slo-mo slab of deepness, as subtleties become the tracks strong point, as we meander across a spacious musical soundscape, encountering cool vocal drops, beautiful pads and some tinkling melodics that set the track right off. Deep and devastating stuff indeed, oozing of quality.
'Saturday Sky' is next, and is overflowing with emotive tones that cascade effortlessly. Like a dreamy and misty sunshine laden day in the desert, this gem unfurls beautiful layers of musicality, that merge wonderfully, providing a sultry soundtrack.
Preorder link:
http://classic.beatport.com/release/amnesia-saturday-sky/2013328