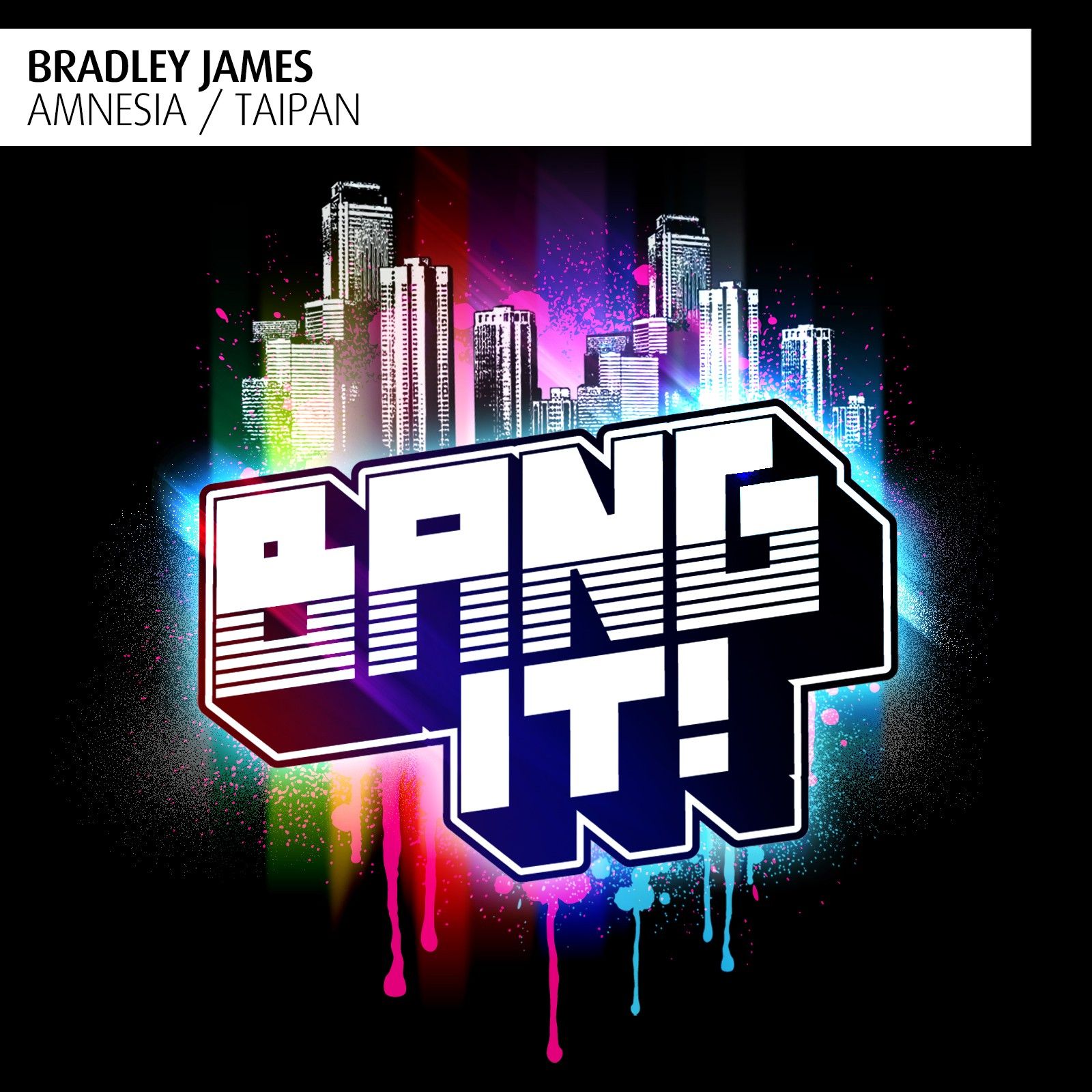 Bradley James - Amnesia / Taipan
Talented DJ and producer Bradley James is adding another wonder to his running streak of top-notch releases. Having recently put his signature on exhilarating productions such as 'Groseille Remix' and 'Caiman', Bradley James is now back to form with a two-track EP called 'Amnesia / Taipan'. Out on Beatport on the 10th of August, 2015, 'Amnesia / Taipan' is seeking to continue Bradley's rapid ascension, establishing him as one of the most interesting up-and-comers around.
Inspired by A-list names such as: Woods, Nicky Romero, Afrojack and his musical icon deadmau5, Bradley James is developing his skills at an impressive rate and is shaping his sound through an intricate blend of various electronic music genres. Having already gained massive support on BBC Introducing, Bradley James is now seeking to take things to the next level with 'Amnesia / Taipan'.
Two energy filled tracks, 'Amnesia' and 'Taipan' dabble into the Progressive and Electro realms whilst showcasing Bradley's versatility. 'Amnesia' is infused with deep elements and infectious melodies, supported by a solid House inspired drum groove that is sure to fire up dance floors. On the other hand 'Taipan' is closer to the EDM world, displaying uplifting and euphoric melodies, set on a forceful four-on-the-floor drum pattern to produce a remarkable instrumental single. Both productions fit very well within the musical vision proposed by this EP and Bradley James has definitely done a noteworthy job in bringing two strong masterpieces to the table.
Bradley James' latest effort 'Amnesia / Taipan' is proudly being presented by Bang It! Records. A sub-division of the renowned Housesession Records, Bang It! is an ambassador for harder and darker sounds, thus offering the perfect home for Bradley's newest EP. Housesession Records has been one of the first imprints to notice Bradley James' talent and he's now become a regular producer on the group's rosters.
Now part of Bang It! Records' catalogue, 'Amnesia / Taipan' has found a place amongst the works of heavyweight names such as: Max Fabian, Ou Es, Nikgen, B.Vivant, Thomas Solvert, Roman Aloy, Danez, Denine, Tiger & Dragon and Felix Zuppe to name a few. With such quality releases Bradley James is certainly a name to keep an eye on in the months ahead.