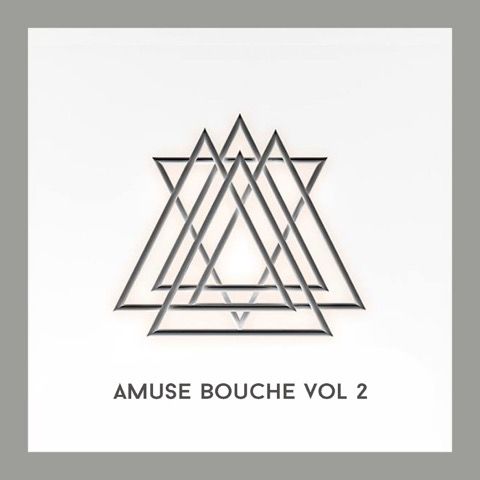 Various Artists - Amuse Bouche Vol. 2
Night Noise Music continues to serve up their own unique and original electronic material, this time with a second instalment of their 'Amuse Bouche' label compilation, represented here by a 6 track sampler.
'Amuse Bouche Vol. 2' showcases the imprint's core acts as well as artists new to the Night Noise family. An eclectic selection that adhere's loosely to the sounds of disco in its many forms, this is a real insight into label's musical manifesto.
The sampler opens with the atmospheric and brooding 'NoMo' by label favourite Ujin Ray, a record that balances its direct and simplistic bass notes with layers of phased stabs and dark pads to great effect. Next up we have the interestingly titled 'Athens 91 (Are Killing Me)' by newcomer Rude Audio, a journey into dark disco with its squelchy b-line and blackly cosmic melodies. The ever reliable Tel Aviv producer MiddleSkyBoom steps up next in conjuction with Eliezer, dropping the blissfull 'Move in Place', a cut that marries laidback bass, subtle percussion and some wonderfully evocative French language vocals courtesy of Noemie Dahan.
The second half gets going with IPG v Hot Toddy's 'Slow Motion Cowboy', a thrilling and infectious disco workout that is pure floorfiller, dripping as it is with funk laden bass, tinkling keys and spoken word vocals. The penultimate offering sees Night Noise and Skint Records act Gemini Brothers drop the entrancing 'Kathamah'. This is seven minutes plus of genre defying electronic music that sits somewhere between slo-mo techno and modern dark disco. Finally we add another new name to the pack as Raymod delivers his truly unique sounding 'Pain', a record that pulls in choral vocal stabs, spoken words, dark guitar licks, off kilter drums & acid into something indescribably excellent.
This is another great introduction to a must watch label and is sure to be the soundtrack to many this summer. The full album release will feature 17 tracks and is available on 15th August.
Tracklist:
1. Ujin Ray – NoMo
2. Rude Audio – Athens 91 (Are Killing Me)
3. MiddleSkyBoom & Eliezer – Move in Place feat Noemie Dahan
4. IPG v Hot Toddy – Slow Motion Cowboy
5. Gemini Brothers – Kathamah
6. Raymod – Pain