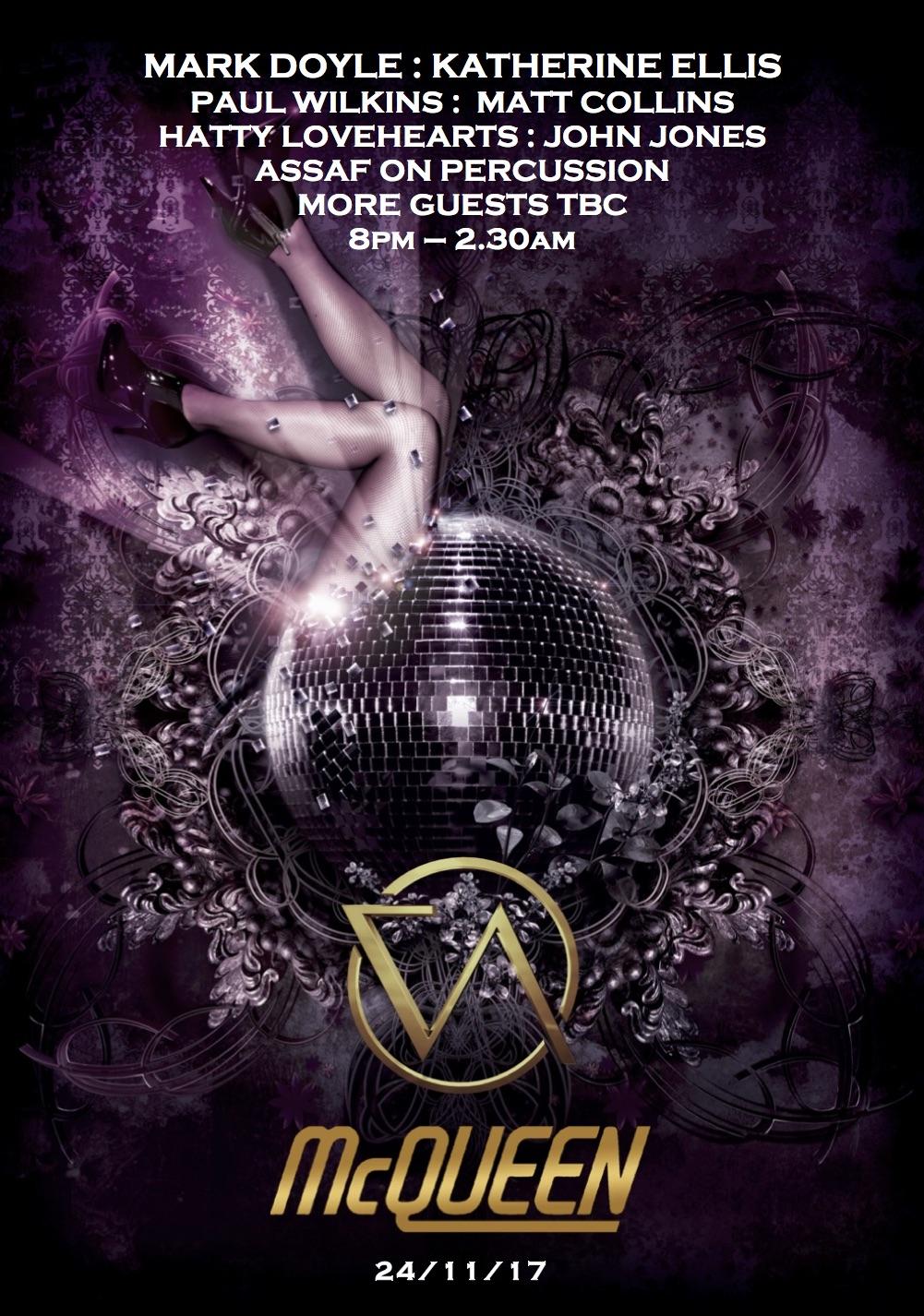 An Early Xmas Fierce
Fierce Angel is the record label and club brand by Mark Doyle the creator of Hed Kandi & Stereo Sushi. This year Fierce Angel is celebrating 10 fierce and fabulous years in business.
Fierce Angel returns to London for our last party of 2017 in the Capital. We are celebrating Xmas a little early as December will see us travelling around the globe bringing the finest fiercest house to all four corners of the World. Join Team Fierce as we present one very special night featuring all your favourite original Kandi DJs. Expect a night of Kandi classics and Fierce house anthems in the club at McQueen. We are teaming up with their regular Fever night and Neon Nights who will take over the lounge. This is our last London event of 2017 and our first collaboration with the exceptionally cool McQueen, tickets are expected to sell out.
Club (Fierce Angel)
DJ Mark Doyle (creator of Hed Kandi)
Live PA Katherine Ellis (freemasons)
DJs Paul Wilkins & Matt Collins B2B (original kandi ibiza residents)
DJ Hatty Lovehearts (original kandi resident)
DJ John Jones (original kandi resident)
Assaf Seewi (Percussion)
Lounge (Neon Nights)
Rusty Egan, Paul Linney, Chris Sullivan, Howard Hill
Very Ltd Earlybirds £6 (SOLD OUT)
Discount Advance £10
Walk-up £15 (if available)
Limited tables in both rooms are available from £350 min spend (entry is included)
For group table bookings call 0207 036 9229
Or email [email protected]
EVENT LINK : http://facebook.com/events/152156042185185/
TICKETS : http://skiddle.com/whats-on/London/McQueen/Fierce-Angel-/13083512/
FIERCE ANGEL EVENTS IN NOV & DECEMBER
SAT 18/11 – CLUB LOUIS : CATTERICK
FRI 24/11 – MCQUEEN : LONDON
SAT 25/11 – SUJU : SWINDON
THUR 14/12 – HOTELIER AWARDS : MACAU
FRI 15/12 – VENUE TBC : HONG KONG
SAT 16/12 – VENUE TBC : SHANGHAI
SAT 23/12 – DREAMLAND : MARGATE
SAT 30/12 – UNICO : RIVIERA MAYA
SUN 31/12 – UNICO : RIVIERA MAYA
MON 01/01 – UNICO : RIVIERA MAYA