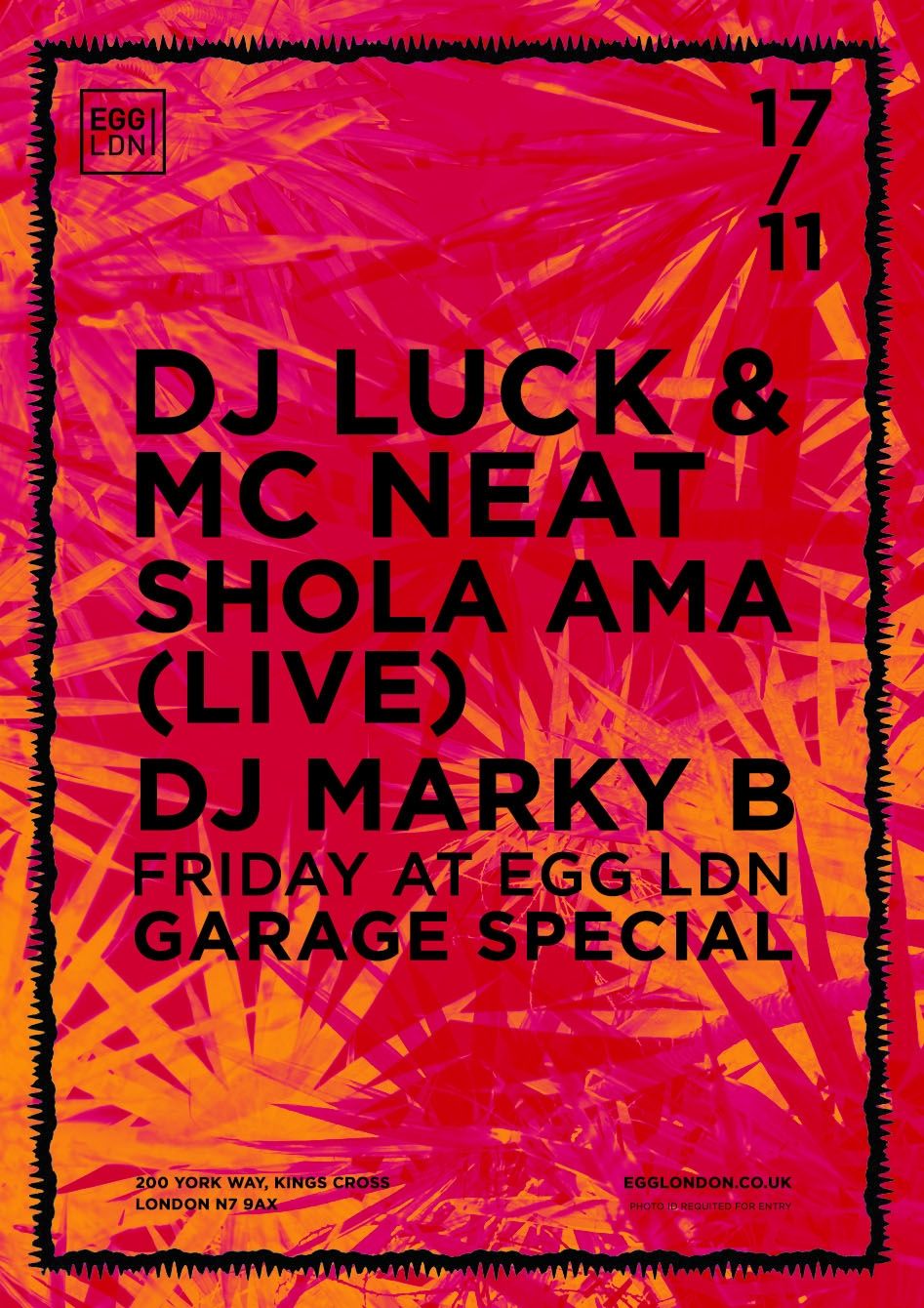 GARAGE SPECIAL DJ LUCK & MC NEAT , SHOLA AMA (LIVE) & MARKY B
Kicking off the weekend is Friday at Egg Ldn's Garage Special party which brings together the legendary talents of DJ Luck & MC Neat and home-grown R n' B sensation, Shola Ama. Get ready for a session of non-stop garage vibes as original don dada's DJ Luck & MC Neat fire up the floor with a hype selection of anthems and dubs from their discography which reads like greatest hits of UK Garage! You can be sure they'll get you through the night in unadulterated party.
Shola Ama is one of Britain's most successful R&B artists: her debut album 'Much Love' sold over one million copies, scoring Shola two top five singles with 'You Might Need Somebody' and 'You're The One I Love'.
The success of 'Much Love' culminated in two MOBO award wins and two Brit Awards – the crowning achievement for an incredible journey. Massively in-demand live, Shola is also working with a new generation inspired by the original UK garage sound such as A-List. Rounding off the line up with the far-ranging DJ Marky B firing up sounds including hip-hop to Funk, Drum & Bass, and most forms of House music.
Check his weekly internet radio show 'Deeply Distracted' every Tuesday on Dogg Lounge, you can be sure he'll get you through the night. Prepare to get down as we get stuck into the Fridays at Egg LDN's Garage Special. Drawing on a selection of anthems and dubs that' will get you more than hyped for the weekend.