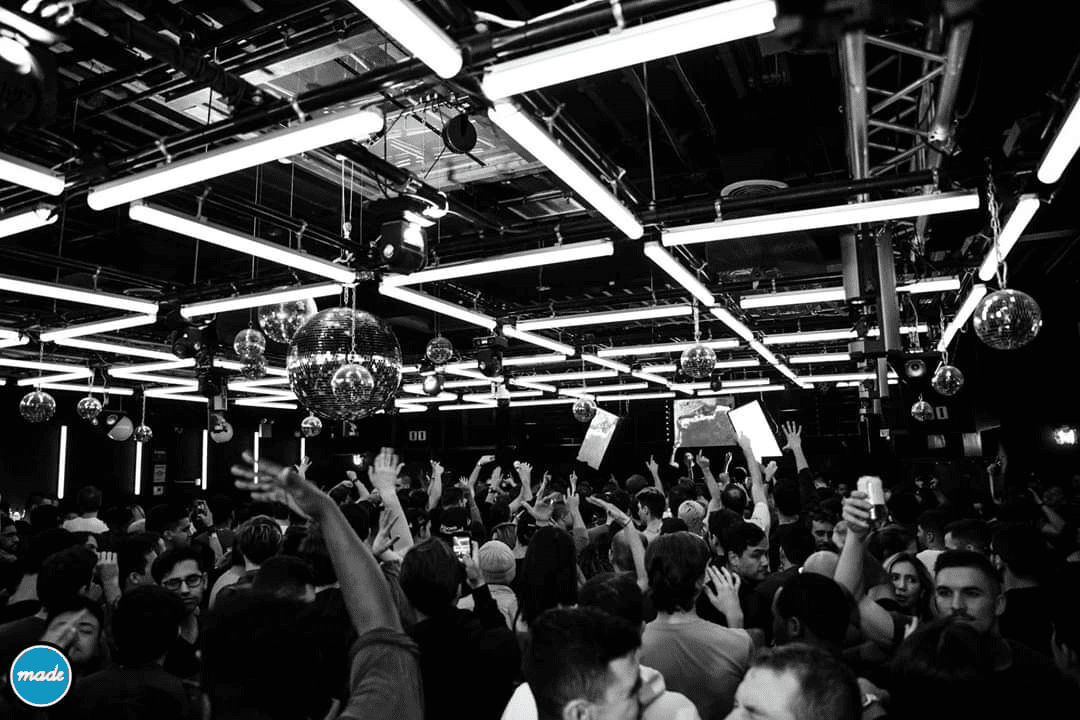 Analog New York Becomes Quantum With Series of Updates and Bold New Line-ups
Date:
15th November – 31st December
Location:
177 2nd Ave, Brooklyn, NY 11215
Image Assets:
http://bit.ly/2X5uQKY
As we prepare to enter a new decade, one of New York's most celebrated underground clubs has opened a new chapter with a bold name change and extensive audio-visual renovation that puts it back at the forefront of the North American scene. The Brooklyn club formerly known as Analog is now known as Quantum and kicks off with some mouthwatering parties featuring Teenage Mutants, Patrick Topping, VOLAC, Agents of Time, Meduza, Lady Starlight, Lucy and more between now and the new year.
This sleek and stylish venue has long been known for its unique after-hours atmosphere in the Gowanus area of Brooklyn, as well as specialist drinks offerings. It has played host to a fine mix of underground stars from Joseph Capriati to Green Velvet, Josh Wink to Enzo Siragusa, and that will continue in this new era.
The same expert and knowledgeable team of owners are behind the club but it now has a new vision and big plans to raise the bar for clubbing standards in the States. Helping them to realise this is a series of big updates to the sound system including some new, carefully placed bass drivers that mean the system delivers real bass weight and top-end clarity to every part of the room, as well as additional visual capabilities and new light effects. There is also the addition of new monthly art installations featuring new and upcoming artists from all over Brooklyn, plus a new, larger coat check area to reduce queuing times in winter, and an important implementation of a green and eco-friendly strategy regarding beverage utensils. The new chapter promises even more immersive clubbing experiences, with multi-sensory stimulations each and every night.
Says co-owner Bruno, "We've been wearing different hats and playing different roles in NY club scene going back to 1990's and seen a lot of nightclubs close too soon for different reasons, so it's always been a part of our mission to create a venue that will be needed and appreciated in this city for a long time. To accomplish that goal, we have committed to constantly evolve and provide the fans an experience they deserve while keeping door and bar prices low. Analog has been a steep learning curve for us but we've made adjustments, upgraded production, re-structured the management team and now started our next (not new) chapter re-branded as Quantum."
It all gets under way on November 15th with INTO THE LIGHT featuring the Berlin and Milan based DJ duos Teenage Mutants and Moonwalk, then UK underground staple Patrick Topping makes his long awaited debut at the club on Saturday, November 16. On November 23rd, Russians Volac and Phlegmatic Dogs play after impressing at Electric Zoo festival and proving they are two of the most promising duos in house music, then on November 29th Mind-Matter x Techno Brooklyn combine forces to bring you an audio/visual experience with the renowned Italian trio, Agents Of Time, who have a famously melancholic and epic sound.  Closing out the month is Medusa, the melodic house master who brings the soul and debuts in New York as part of his Americas Tour.
December 7 is when techno heroine Lady Starlight is joined by cult DJ, producer and Stroboscopic Artefacts boss Lucy, plus Denise Rabe and Alessandro Adriani, then on December 31st, Brennan Grey and many more see in the New Year.
There is much more to come from Quantum, so don't hang around in getting involved in this exciting new adventure, right in the heart of Brooklyn.
NOV 15
Into The Light: Teenage Mutants, Moonwalk
Fri 10 PM
NOV 16
Patrick Topping at Quantum Brooklyn
Sat 10 PM
NOV 23
VOLAC & Phlegmatic Dogs at Quantum Brooklyn
Sat 10 PM
NOV 29
Mind-Matter x Techno Brooklyn: Agents Of Time [Extended DJ Set] Fri 10 PM
NOV 30
Meduza [NYC Debut], Love & Logic
Sat 10 PM
DEC 7
Lady Starlight, Lucy, Denise Rabe, Alessandro Adriani
and more to be announced soon!