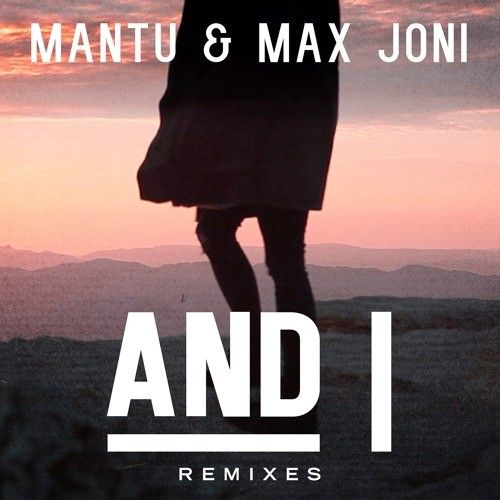 MANTU & Max Joni - And I (Remixes)
Following on from the original comes the 5 course remix package of Berlin beat-makers -MANTU & Max Joni's – powerful 'And I' via renowned label Ultra Music.
'And I' first came to light when German electronic gurus MANTU & Max Joni decided to join forces to create this cut of deep house perfection. This heartfelt anthem was quickly snapped up by Ultra Music who recognised the significant impact that this emotive record was soon to have.
The 5 track remix EP taps into a wide spectrum of musical production elements. Alle Farben provides a funk driven twist to the track, focusing more on the electronic components throughout. The Dayne S remix on the other hand pinpoints catchy vocal hooks, unfolding the record through a series of progressive drops. Dinnerdate's interpretation of 'And I' completely strips back the track, bearing the vocals in this enchanting cut. The Martin's Imagination rendition focuses solely on experimenting with the layers of different sonics, whereas Nitrohawks remix taps into an 80's electro pop sound. The remix package is finished up with an acoustic account – each track portraying just how diverse an individual remix can be.
About MANTU:
Residing in Berlin, this German electronic music producer has more than a few tricks up his sleeve. Having already had releases on imprints such as Get Physical & hometown label Kindisch, there was no doubt that it would take long before MANTU was picked up by the prestigious label Ultra Music.
About Max Joni:
Max Joni began his music career as a Hip Hop producer and rapper. Since 2010 he began exploring genres such as soul, funk & electro where he picked up the vital skills in learning how to compose & produce music. 2014 was a real pivotal year for Max, as this was when he started working as a freelance musician. 1 year on and he is working out of his studio in Berlin and looking to collaborate with other artists such as M.A.N.D.Y and of course MANTU. This is just the very beginning of a promising career for Max Joni.
'And I' (Remixes) is out on Friday 14th August via Ultra Music.
For more information on MANTU please see below:
Facebook | Twitter | Soundcloud
For more information on Max Joni:
Facebook | Twitter | Soundcloud
Follow Ultra Music on:
Web | Facebook | Twitter | Soundcloud