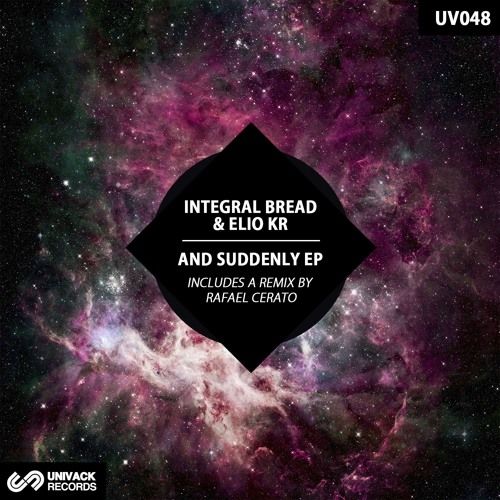 Integral Bread & Elio Kr - And Suddenly EP
Univack bosses Elio Kr and Integral Bread launch their first EP togheter, with the special appearance of Rafael Cerato (Suara) remixing the main track in the reference.
"And Suddenly" is a melodic hymn with tech-house and progressive influences, classical soul, catchy and danceable. Rafael interprets in his remix the original samples, always faithful to his characteristic style. Less melodic, yet armonious, Cerato continues building his own orchestral style, as he did in his recent appereance in Univack, with Martin Kremser and Sezer Uysal.