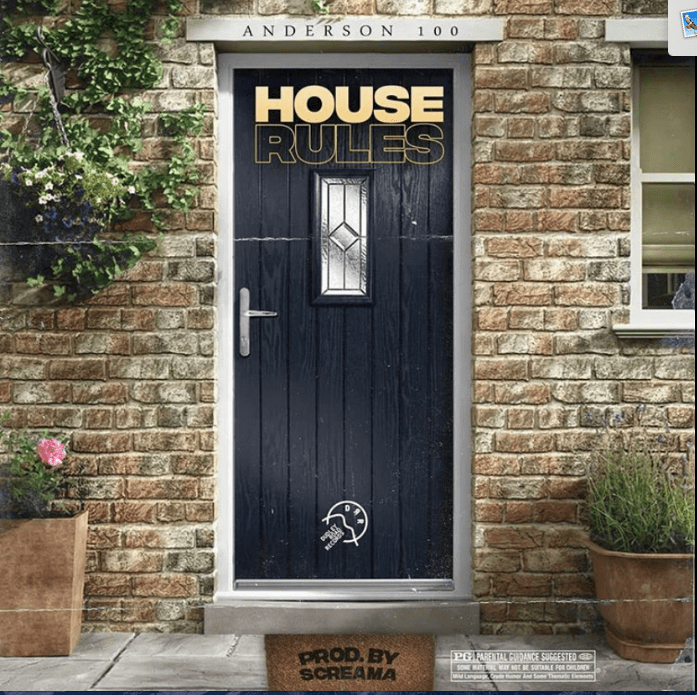 Anderson 100 shares new single 'House Rules'
"Definitely an artist with so much promise. When I heard this the first time I wheeled it up three times in a row…this is HUGE" – Kenny Allstar (BBC Radio 1Xtra)
Staying true to the promising reaction of recent smash 'Luther', Brum rapper Anderson 100 is back and fully reloaded with new drop 'House Rules'.
Outlining the code of the street and his own 'House Rules' to live by, the new joint takes on a darker tone and steps into the deeper Trap world with the skittering 808's and orchestral synths. Switching up his flow from his melodic, quick-fire style, Anderson 100 takes it to a deconstructed, punchline heavy account of stark realities, away from the flossier bars he's previously exhibited. 
On a sharp upward trajectory, the Birmingham rapper has been peppering YouTube over the last 2 years with a series of videos including 'Facts' and 'Luther', plus freestyles including 'Hit Em Up', seeing him confidently weave an unquestionably oppulent tapestry of song-writing, lyricism, wordplay and melody. 
Backed by hometown label Dudley Road Records, which was formed by Daniel Sturridge, the two forces have connected and are quickly earning their stripes as an exciting independent label for impressive new talent.
Surrounded by some of the best barrers in the country, Anderson 100 steps out of Brum with fierce determination and commitment to ramp with the very best, bringing with him an exceptional ability of channelling his experiences and emotions into statement records. 
Catch 'House Rules' out now across all DSP's and the video coming soon!