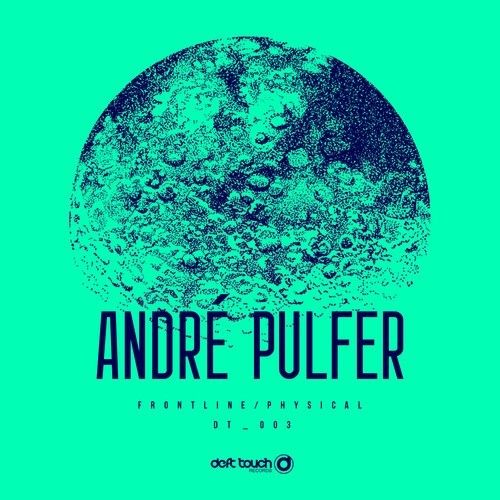 Andre Pulfer Frontline
The third release for the budding Deft Touch Records label comes from young Swiss producer Andre Pulfer. The two track single has a surprisingly well-rooted sound for being the output of a 21-year-old. Though inspired by house music from the 'old school,' "Frontline" and "Physical" don't come off as dated or overly referential … they're simply characteristic of house music in one if its more effective forms: raw. Floated by a big organ sound, "Frontline" is unapologetically feel good with its energetic vocal parts and precision cut closed hat rhythms. On "Physical," the percussion and vocals take much the same cue, but the bass comes from a fatter heads-down place, giving the track an undeniable groove. Control center audio snippets bring 'Houston, we have a problem' character and humor to the track.
A young producer and label walk into a bar … there's no joke here folks, strictly dance floor business.
Label and Artist Links:
www.soundcloud.com/defttouchrecords
soundcloud.com/pulfi – See more at: http://8dpromo.net/campaign/show/592/d9e6dbdf-fba1-11e2-98cc-b53b066f182e#sthash.3RHPtpww.dpuf