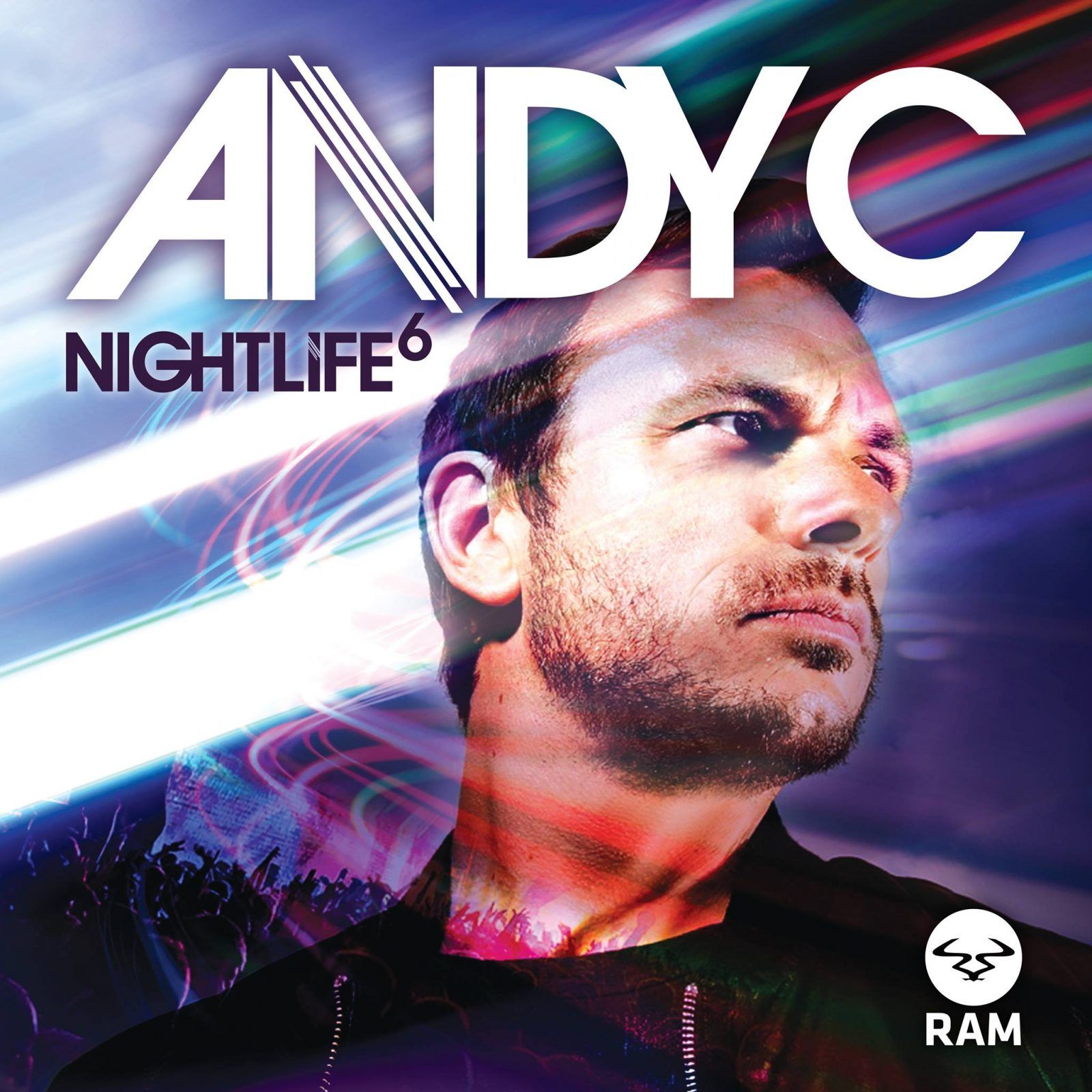 ANDY C – NIGHTLIFE 6
Andy C has announced the next chapter in his acclaimed 'Nightlife' compilation concept. Widely regarded as the definitive drum & bass mix series (with over 250,000 units sold), 'Nightlife 6' will be released in November on his Ram Records imprint. The hugely anticipated album is the sixth instalment of the now legendary series that began in 2003 (the last mix was released in 2010).

Famed for dropping exclusives, dubs and upfront cuts that no other DJ will own for months, Andy C genuinely breaks future anthems, and each volume of 'Nightlife' represents a forecast for the new directions and emerging talents that will emerge across drum & bass for the years ahead. The debut 'Nightlife' mix championed the then unknown Pendulum; 'Nightlife 2' featured tracks from a young hopeful known as Sub Focus; and the third mix was home to one of Chase & Status's earliest releases.

These albums serve as reminders of why Andy C is recognised as one of the world's most talented DJs and why his Ram Records imprint is regarded as one of the music industry's most successful independent labels. 'Nightlife 6' is no exception. It's Andy's most in-depth collection so far, with a staggering 100 plus tracks across the three mixes, the majority of which have never been heard before.

'Nightlife 6' sees Andy showcase sounds from the most exciting new names and the very biggest D&B artists in the game, including Wilkinson, Loadstar, Chase & Status, DC Breaks, Rene Lavice, S.P.Y, High Contrast, Mind Vortex, Culture Shock, Frankee, Unknown Error, TC, Calyx & TeeBee and many more. Further tracks and remixes come from Rudimental, Dizzee Rascal, Black Sun Empire and beyond. The album also features two new original Andy C tracks, 'Workout' and 'Haunting' (the latter is an iTunes gratis track that comes free with an album pre-order). 'Workout' had its world exclusive courtesy of Annie Mac on Radio 1.
The biggest Ram event to date (4500) will be held at London's O2 Academy Brixton on 1 November.
http://www.andyc.cc
https://www.facebook.com/andyc
https://twitter.com/ANDYC_ram
http://ramrecords.com