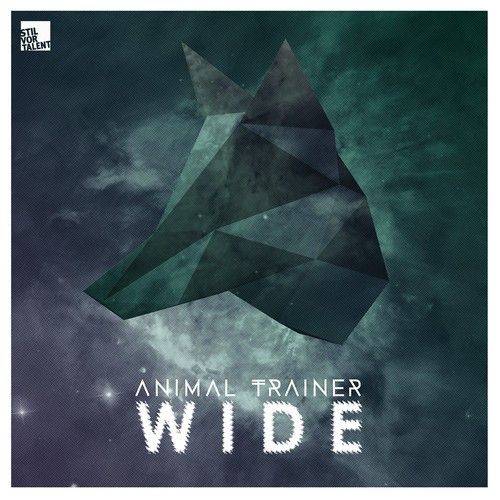 Animal Trainer feat. Jimi Jules – Wide
It has always been the great artist duos that really turned the wheels of cultural history: Ying and Yang, Laurel and Hardy, Siegfried and Roy. The latter's connection to ANIMAL TRAINER definitely can't be denied. While Siegfried and Roy might be taming white tigers though, ANIMAL TRAINER are specialising in black vinyl and the dancing crowd.
Both children of the illustrious nightlife of trend capital Zurich, Adrian Flavor and Samy Jackson have made a name for themselves with their Rakete parties, held mostly at their home base, the chic Hive club, as well as many other locations in and around Switzerland. Meanwhile, the rest of the world has also been infected with the animal fever, aided by the book- ing agencies Jackmode and Stil vor Talent: whether it's Watergate, Studio 80, Kater Holzig, Prater Sauna, Lightbox or Rote Sonne, no European top club can escape the paws of the Swiss boys and they have even been sighted regularly in more exotic locations like Thailand's Thaibreak or Brazil's D-Edge and Warung Beach. No matter where, whenever people talk about a set of the two turntable wizards, they excitedly speak of the moment 'it' happened. 'Cos ANIMAL TRAINER have a talent to play music that inspires and leads electronic trends, rather than follows them. Added to this, they are famous for their love of the party, frequently being the last to leave the club.
As dedicated music lovers and passionate entertainers, it was a natural progression for the duo to channel their constant appetite for music and endless partying into their own sounds. Thus, their first baby steps were released on Stil vor Tal- ent in the form of 'Talkshow' in 2008. Since then, ANIMAL TRAINER have had releases on other renowned labels such as Poker Flat, Katermukke, Off Recordings, Dantze, as well as their own Hive Audio, on which they always strike a remarkable balance between tight grooves, infectious hooks and a whole lot of L.O.V.E.. Where other producers might rest on a well- tested formula, Adrian and Samy focus on remaining versatile, just like when DJing. Hence, it shouldn't come as a surprise that lately the atmospheric 'Pirate Games' rubbed shoulders with peak time bomb 'Krambambuli' – perhaps even in one of their DJ sets. In 2014 the duo is set to release their debut album 'Wide' on SVT, which promises to be a tour de force of modern house music. Wild animals aren't easy to tame after all, and in ANIMAL TRAINER's case, that's great news!