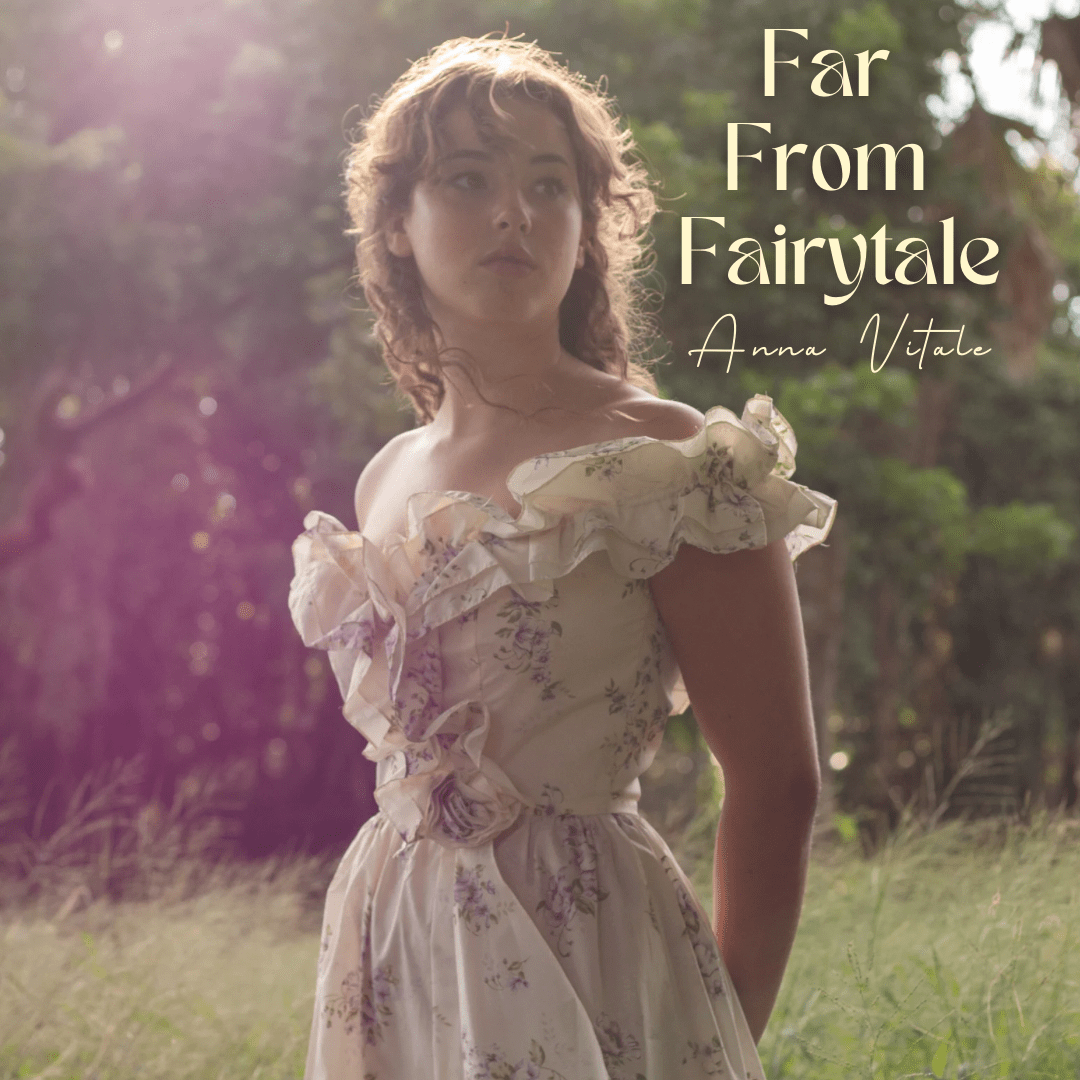 Anna Vitale Releases Debut Album 'Far From Fairytale'
Sixteen-year-old Anna Vitale is already establishing herself as a promising singer-songwriter within the indie-pop genre. After releasing two EPs with the help of multi-platinum producer David Kershenbaum, she continued the momentum with her recent singles, 'Why Should I,' 'The Way It Was Before,' and 'Hold On,' earlier this year. Now, she unveils her debut full-length album, 'Far From Fairytale,' available now across platforms.
'Far From Fairytale' explores the ups and downs of life, from the first butterflies of falling in love to the harsh realities we encounter. The fourteen-track album showcases Anna's versatile songwriting and storytelling prowess. 'I'll Wait For You,' immerses listeners in a colorful pop soundscape, reflecting on the early stages of falling in love, while 'Fairytales,' is a relatable ballad about longing for a more ideal life.
Speaking about the album's inspiration, Anna shares, "My debut album 'Far From Fairytale' tells many different stories with the underlying theme of feeling like life could be more. Like there's something missing, but you can't yet grasp it. It's about dreaming of a fairytale life, but then coming back to reality and realizing that life is very far from a fairytale. This album goes through many highs and lows. Some songs are a high, that speak of hopefulness and finding excitement in love. While other songs are about the downs, where nothing seems to fit together, and loving becomes a dread. My album ends on an uplifting note, reinforcing the truth that even though life will never be a fairytale, there are still the little things. There is still so much love left to give and share."
Anna Vitale is a sixteen-year-old singer-songwriter who grew up singing in a musical family. Drawn to music from an early age, Anna began writing her own songs at the age of twelve. With six talented siblings, she gained valuable experience singing in church services, theatrical productions, and homemade musicals. Most recently, she starred as Mary Poppins at her local high school.
An accomplished pianist, Anna has studied since she was seven and composes most of her songs on the piano, ukulele, or guitar. She hopes all her listeners feel connected to her music and relate to it in their own way. Crafted alongside producer Jeff Nelson, Anna released her fourteen-song album, 'Far From Fairytale,' on October 20th, 2023. 
'Far From Fairytale' is out now across platforms.