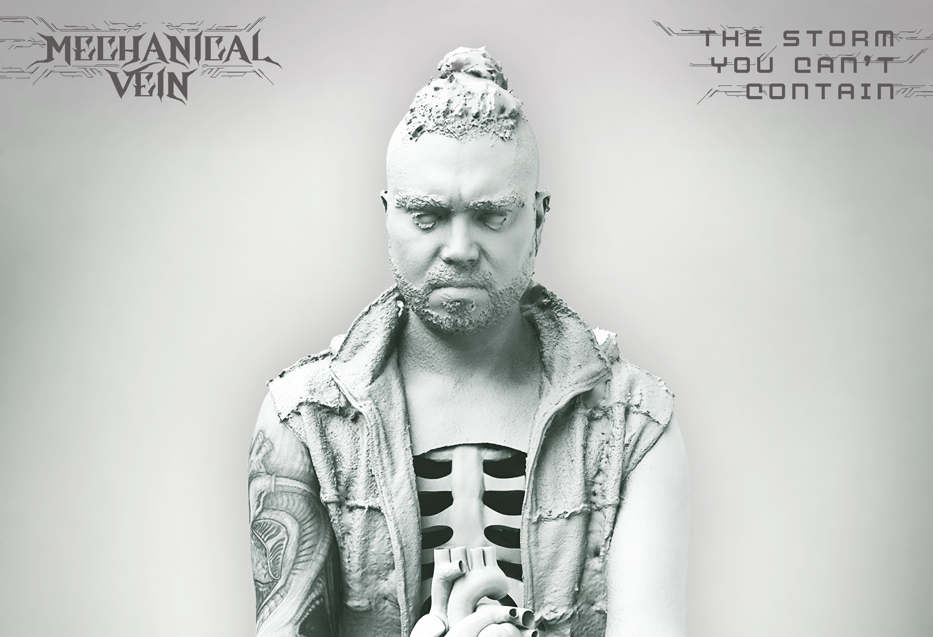 Mechanical Vein Delivers the Deluxe Version of his Album 'The Storm You Can't Contain'
Mechanical Vein arrives with a deluxe version of his debut album 'The Storm You Can't Contain', which has proven to be just as anticipated as the original and featuring over twenty remixers as well as reworks of already beloved records. Following six months after the release of 'The Storm You Can't Contain', which stands as Mechanical Vein's biggest body of work to date, which also boasted a barrage of collaborators, the new delivery offers an even bigger package that he brings once more to the imprint he's co-founded, HYBRID BLAK. 
Mechanical Vein returns to the sounds which have made his music resonate with a diverse audience; his amalgamation of industrial, hip-hop, metal and mid tempo influences twists around a drum & bass core to create a furious and technically sound blend. Something which can be attributed to his journey from the US to the UK, which has enabled him to immerse himself in a range of music cultures during this transition. And similarly, he calls upon a host of artists who showcase the same versatility, including the likes of Zardonic, Subtension, Toronto is Broken, INHUMAN, Nvrsoft and Exile, as well as even more names who've individually had their own impact on the world of electronic music. Mechanical Vein's background as the co-founder of HYBRID BLAK and a member of industrial bass act Biomechanimal, has helped him to experiment with his signature too, which has gained tastemaker support and interest from a huge array of listeners. 
With an aim to garner a deep human connection to his music, which is equally suited to the heart, the fist and the dancefloor, Mechanical Vein summons his wealth of experience in creating different styles of music for his fan base. One which is still growing as it reaches across genre boundaries and paradigms, especially through the deluxe version of 'The Storm You Can't Contain'.