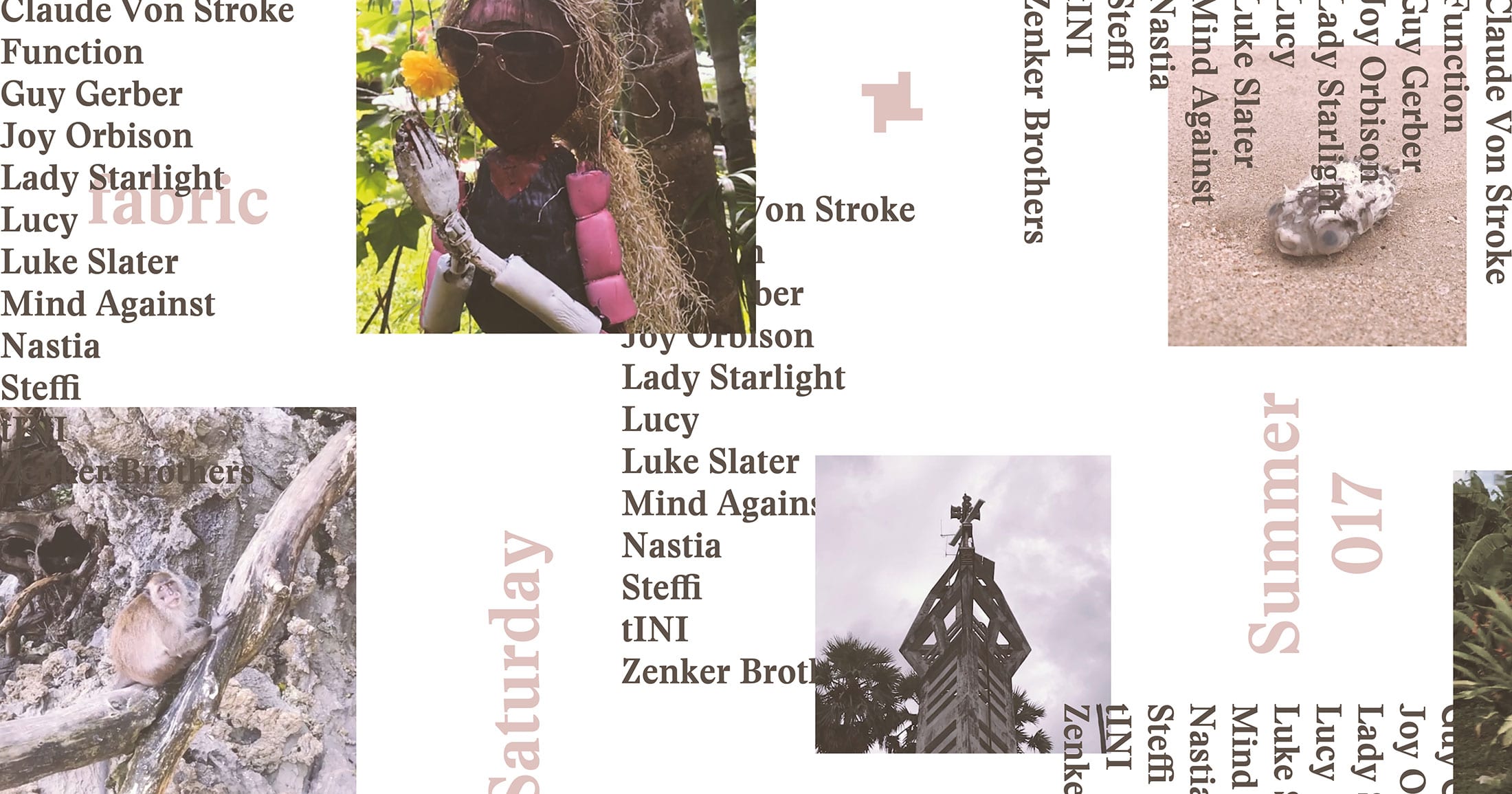 Announcing fabric Saturdays this Summer and the return of Room Three
It feels like today we've finally broken through the canopy of cloud and have a glimmer of hope that summer will actually break in London soon, bringing with it all those things we enjoy about a fairer climate. It's pretty much all about those timeless days in the sun spent sat on grass or by dancing by sound systems that merge into night – nights spent taking full advantage of the musical wealth that's available in the capital after dark.
Today we present the programming that will fuel this highlight of summer time in London and also share some news about a much cherished but recently underused spot in our Farringdon space.
After some time in hibernation, this summer we're turning the system back on in Room Three. It's a place that we all hold a special bit of sentiment towards, so we're amped about taking the dance back there this June and July. At this current moment our technical team are tweaking the set up – the booth is being moved and extra subs are being added to bolster the sound. This is all to create an intimate setting to experience the sounds of the likes of tINI, Zenker Brothers and Slam for some heads down, extended sessions over the next two months.
We begin June celebrating the release of Steffi's electro charged fabric 94 Album, then invite tINI to go head to head with Bill Patrick under their Rolls 'n' Do project before celebrating 10 years of house music institution air london. July then sees two sizable debuts – firstly New York's Lady Starlight will be DJing for us for the first time off the back of her gloriously gnarly release for Stroboscopic Artefacts alongside label boss Lucy plus Tin Man and Gunnar Haslam will be coming together for a live set presenting their acid fuelled Romans project. Elsewhere we enjoy the talent of two of techno's most important artists Function and Luke Slater, Italian brothers Mind Against, the engaging selections of Nastia and the bass-led sounds of Claude VonStroke.
The listings can be read in full below, plus there are still a few special guests and event announcements yet to come so keep an eye on our website for more drops soon.

03 JUNE
FABRIC 94: STEFFI LAUNCH
Steffi, Head High, Virginia, Dexter
ROOM THREE:
Terry Francis, Zenker Brothers, Voiski (Live)

10 JUNE
ROOM ONE:
Craig Richards, Joy Orbison, Fold
ROOM THREE:
Terry Francis, Rolls 'n' Do (tINI & Bill Patrick)

17 JUNE
ROOM ONE:
10 YEARS OF AIR LONDON…
Darius Syrossian, Point G (Live), Josh Butler, Jnr Windross
ROOM THREE:
Terry Francis, Slam

24 JUNE
Artists TBA

01 JULY
ROOM ONE:
Mind Against, Edward (Live), Romans (Tin Man & Gunnar Haslam)
ROOM THREE:
Artists TBA

08 JULY
ROOM ONE:
Special Guests TBA
Artists TBA
ROOM TWO:
Function, Luke Slater, Jay Clarke

15 JULY
Artists TBA
22 JULY
ROOM ONE:
Claude VonStroke, Catz 'n Dogz, Weiss
ROOM THREE:
Terry Francis, More Artists TBA

29 JULY
ROOM ONE:
Craig Richards, Nastia, More Artists TBA
ROOM TWO:
Terry Francis, Lucy, Lady Starlight

Tickets and more information available at www.fabriclondon.com