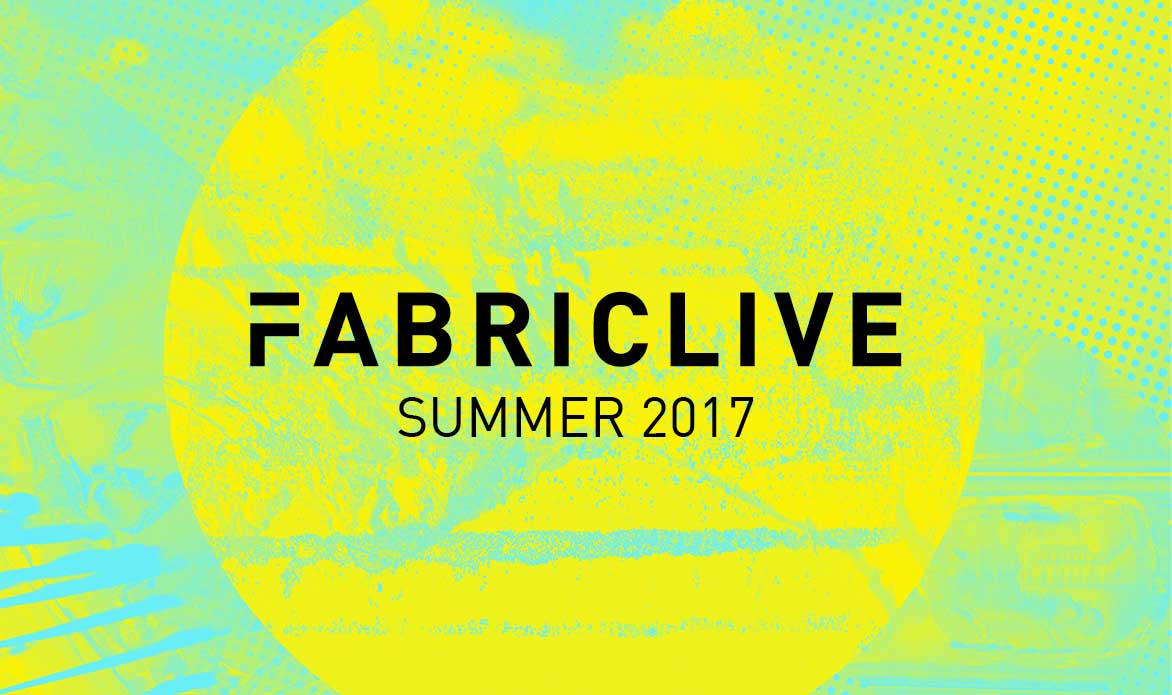 Announcing #FABRICLIVESummer17: Roni Size, Toddla T, Hospitality and more
Today we're stoked to unveil our plans for #FABRICLIVESummer17. We've been busy building on our family of artists and line ups that feature not only respected figureheads Roni Size, Flava D and Bad Company UK but also fresher talent whose careers are only beginning to unfold. Most notably Blazey Bodynod and Skankandbass are two DJs whose talent we fully believe in and the upcoming season is also littered with debuts locked in from Abra Cadabra, Nadia Rose, Kyrist, Upgrade and T>I.
FABRICLIVE has never been pinned down to one sound. While beat constructs at the 170pm range have very much been at its core, it has always existed in a state of constant evolution feeding off and building on the bass-led music culture that thrives around us in the UK. Something that we're very much carrying on this summer.
Booker Rob Cracknell sets out his approach to the series, "FABRICLIVE in summer 2017 is going to be a very special run for us featuring a carefully picked selection of established and exciting new acts and brands coming together to form some of our most diverse line ups to date."

Limited £10 early bird tickets now available at www.fabriclondon.com

Listings:

09 JUNE
FABRICLIVE
Delta Heavy, Danny Byrd, Grooverider, Phantasy & SAS – Skiba & Shabba, Sub Zero, Deadline, Critical Impact
MCs: Skibadee, Shabba, IC3, Texas, Visionobi
ROOM TWO:
FABRICLIVE 92: PREDITAH LAUNCH…
Preditah, Swindle, Joker, Bassboy, Grim Sickers, C4, J.G, Blazey Bodynod

23 JUNE
FABRICLIVE
ROOM ONE:
Roni Size, Calyx & Teebee, DJ Guv, D*Minds, Upgrade, Total Recall, Data3
MCs: Dynamite MC, Jakes, IC3, LX One
ROOM TWO:
ROSKA KICKS & SNARES…
Roska, DJ Champion, DJ Pioneer, Murder He Wrote, Majora, Distro, DJ Polo
MCs: Serocee, Ramzee, Serious

30 JUNE
FABRICLIVE X HOSPITAL RECORDS
ROOM ONE:
S.P.Y (2 Hour Set), Nu:Logic (2 Hour Set), LTJ Bukem, Shadow Child (Jungle & Hardcore Set), DLR, Anile
MCs: GQ, Inja, Lowqui
ROOM TWO:
JUNGLE JAM…
General Levy (Live), Benny Page, Randall, Kenny Ken, Potential Badboy, Jungle Jam Residents
MCs: Ragga Twins, Fearless, Navigator

07 JULY
FABRICLIVE…
ROOM ONE:
Flava D, Abra Cadabra (Live), Sir Spyro, Holy Goof, Elijah & Skilliam, Blazey Bodynod
ROOM TWO:
Dirtyphonics, Macky Gee, Hybrid Minds, Voltage, Biological Beats Showcase feat. Klip & Outlaw, Limited & Fatman D, Skankandbass
MCs: Stormin, Inja MC, Tempza

28 JULY
ROOM ONE:
FABRICLIVE…
Bad Company UK, TC, Ed Rush, Xtrah b2b Insideinfo, Pola & Bryson, Kyrist
MCs: Messy, 2Shy, Carasel, AD
ROOM TWO:
SYSTEM:SOUND…
Commodo, Chimpo, Loxy, Vivek, System Sound
MCs: Crazy D, Donovan Kingjay, Dego Ranking

11 AUGUST
ROOM ONE:
FABRICLIVE…
Toddla T, P Money, Zed Bias, Breakage, Cadenza, Conducta, Blazey Bodynod
MCs: DRS, MC Kie
ROOM TWO:
LENGOLAND…
Jamie Duggan, Taiki Nulight, Ussy, Mr Virgo, DJ EJ, Bushbaby, Livsey
25 AUGUST
ROOM ONE:
HEARTLESS CREW CARNIVAL WARM UP SPECIAL…
Heartless Crew, Nadia Rose, MJ Cole, Brockie & Det, DJ Sizzla, Blazey Bodynod
ROOM TWO:
Mampi Swift b2b Crissy Criss (2 Hour Set), Cyantific, TNA ft DJ Dominator, Azza & Grima, Nu Elements, T>1, TS2W
MCs: IC3, Dreps, Texas