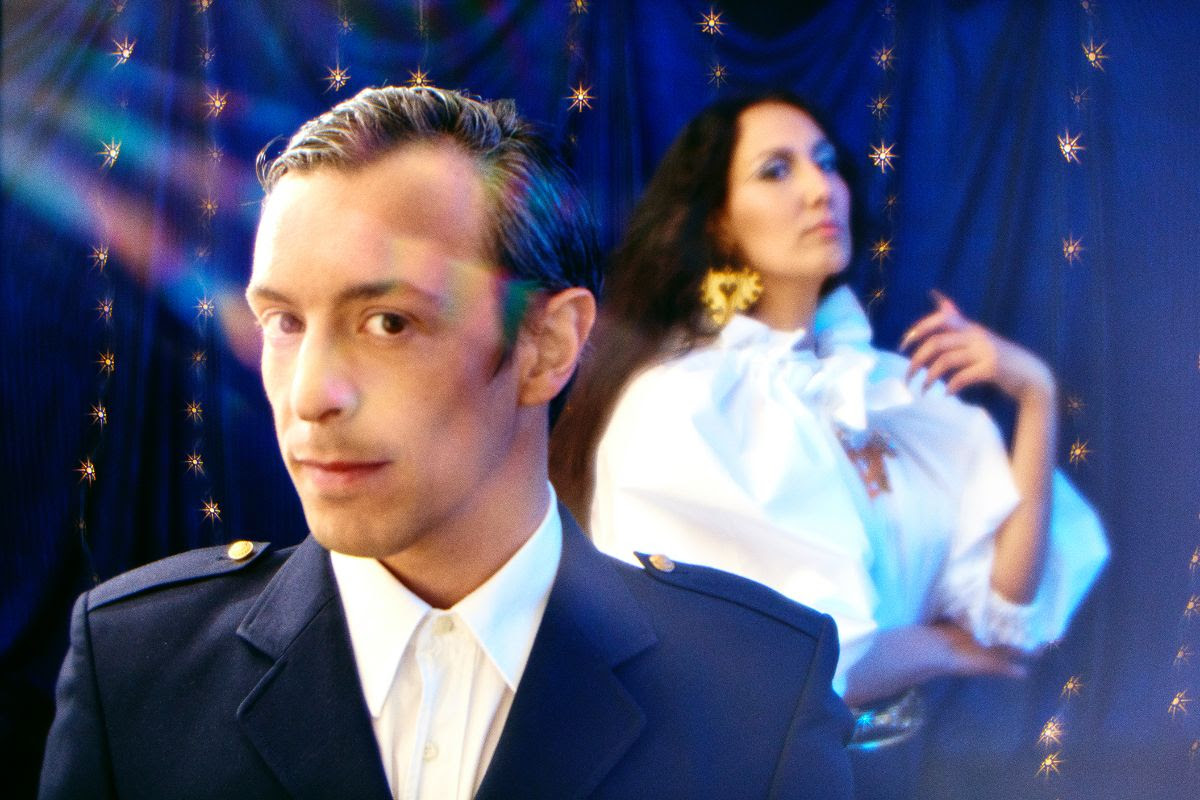 Anoraak Releases 5-Track 'Karma' EP ft. Sarah Maison
After unveiling the dreamy titular lead single in May, multifaceted musician, instrumentalist, and producer Frédéric Rivière – alias Anoraak – is pleased to share his full 5-track Karma EP. A love letter to his most beloved genre, the Karma EP effortlessly blends poolside disco with French-Moroccan singer/songwriter Sarah Maison's hypnotizing French lyricism. The Karma EP is available to stream now via Anoraak's imprint Endless Summer.
In the world of retro-synth aficionados, the moniker Anoraak has become synonymous with quality. His unique blend of synthwave that combines disco and new wave pushed him to the forefront of a crop of notable staples in the scene, including College, Miami Horror, and Chromatics. In 2020, during lockdown, Rivière found himself with an abundance of time and an insatiable urge to experiment with new soundscapes, namely his most beloved genre of all: disco. As a lifelong creative, he decided to follow his instinct and pour his soul into creating something ridden with groove, flavor, and character. The result was his Gang EP, a 4-track introduction to his new sonic persona. The EP also marked the beginning of a new creative partnership between him and French-Moroccan singer/songwriter Sarah Maison, who took him to uncharte territory with her use of French lyricism. The collaboration proved effortless, leading to the duo's follow-up EP Karma.
When listening to Karma, the organic chemistry between Rivière and Maison is undeniable. The 5 tracks combine pop, disco, house, and indie elements as an homage to one of dance music's most darling genres. While the tracks build together to create the near-illusion of a continuous, uninterrupted listening experience, where Karma shines the most is in the details. "Gaby", which premiered on KCRW, plays with Maison's Moroccan heritage with the introduction of Arabic lyrics. "I Know You Know" plays with flourishing guitar riffs while "Levantine" dials back the tempo with a bongo-like choir. The EP's closing – and lengthiest – track, "Rush (12" edit)", juxtaposes Maison's sensual vocals with powerful elements of funk.
To complement the EP release, Rivière and Maison teamed up to produce a dreamy 70s inspired music video for the titular track, "Karma". The video was filmed at the Sacré Club in Paris, and features a live band rendition of the track, with Rivière on the bass.