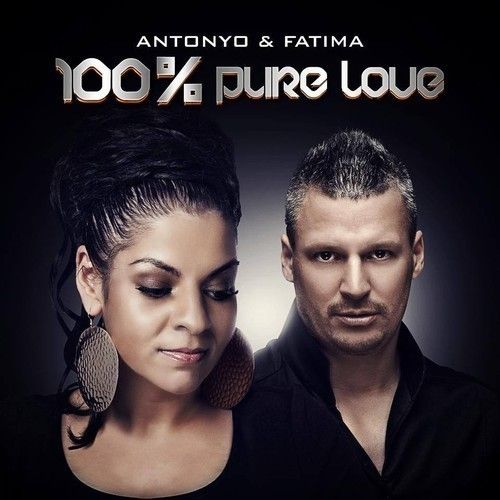 Antonyo & Fatima – 100% Pure Love
One of the top Hungarianl DJs, ANTONYO is paring up with maybe the best soul voice of Hungary, Mohamed FATIMA to re-record perhaps the coolest club anthems of all time, 100% Pure Love.
www.antonyo.com/_newsletter/eng
www.antonyo.com/_newsletter/hun/
[email protected]
[email protected]
www.antonyo.com/live
www.facebook.com/djantonyo
Dj Antonyo's career began in 1998 and his first album called 'Cafe del Rio Summer 2004' was published six years later. He started working as a radioman at the same time at one of the radio stations of Budapest. In 2005 he became a presenter of the radio show called 'Disco*s Hit' at Radio1, the most popular radio station of Hungary. He is known as one of the top Hungarian disc jockeys by the year of 2007. He's the resident of the top quality clubs year by year and became a regular member of the Hungarian club life. He set up an own record label called 'B-Sensual' with Attila Barany and the Flamemakers in 2008. Since 2010 he has started working as an independent music producer with Andreas as 'A&A Production' (Antonyo & Andreas).
He worked at White Angel, Studio, Moulin Rouge, Bed Beach, DOKK Club, Club Play, Spark Club (Beijing), Exclusive Club (Lana, Italy), Club Couture (Wien, Austria)
Currently he's the resident of Budapest in the next top quality clubs: Winter residences: MIX Club, Morrison's Liget, Moulin Rouge, Club Angel, Club Vertigo. Summer residences: Cafe Del Rio, Palace Club (Siófok), Le Bistro, Club Mundo.
Fatima
www.facebook.com/FatimaMusicOfficial
www.mohamedfatima.hu
Management / fellépés szervezés:
Star People Management +36 30 212 6000
Written by Crystal Waters, Teddy Douglas, Thomas Davis, Jay Steinhour
Published by Basement Boys Music Inc, Universal Music Publ, Discoton Musik, C-Water Publishing